Clooper
How To Know If You've Found a Great Serviced Apartment For Business Travel Or Leisure Stays
---
Posted on September 1, 2022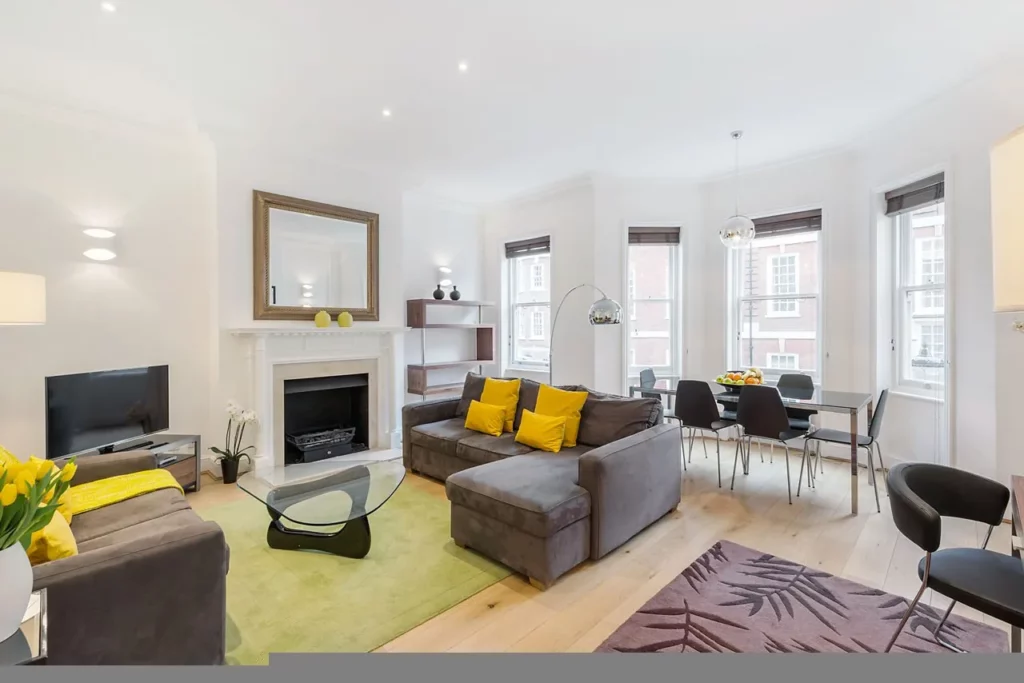 What should you know about serviced apartments for corporate or leisure lets?
Serviced apartments are a better, more cost-effective option than hotels for business, relocations, temporary housing, and leisure stay. (If you need pointers before booking one, check here). They are usually reserved for one-week or longer stays, with most suppliers offering flexible booking options and discounts for longer stays.
Simply put, a serviced apartment provides a self-contained, independent living space with bedrooms. They come with a fully equipped kitchen and most times a dining area that can double as a functional workspace.
How do you know if you've found a great serviced apartment?
Comfort
While it should not be all about appearance and feel, a great serviced apartment should feel like home, and this can only be achieved through attention to detail. They should include items that will help your new space feel like home!
Furniture should be well-designed and comfortable for instance. The kitchen should be modern/fully fitted and equipped, just like your own, so you can shop and eat in (this is a way healthier option not to mention saving on your travel budget)
Other things, such as furnishings or decor, should not appear tacky, and items around the house should be thoroughly cleaned and polished. Finally, the visitor should feel truly special.
Great Service
This should be evident from the first interaction with the company/supplier. A great example is fast responses.
It is important that the response time/action to a request is quick enough, and this includes providing guests with relevant information to ensure a smooth stay.
When service is exceptional and guest needs are prioritised and attended to promptly, there is a good chance that the overall experience will be positive for both the guest and the supplier.
Privacy
When a space has this type of extensive service level, maintaining privacy is important. For a truly delightful experience, discretion is key. Service should not be suffocating but it should also not be haphazard. In the end, everyone desires privacy especially when they are away from home. This also helps guest thoroughly enjoy their stay.
Safety & Security
Perhaps the first and most important item on the list.
Keep an eye out for security systems with multiple layers. In addition to electronic entry systems, what security measures have been put in place throughout the day from the reception area to your apartment?
Is there a 24-hour on-site security patrol? Did you ensure that apartments are secured with keycards? Is there a 24-hour emergency helpline available?
Are there fire extinguishers installed around the apartment? Do you get smoke alarms checked on a regular basis, and so on? Is there contact-free check-in and check-out and so on?
It's best to settle into a serviced apartment knowing you don't have to worry about your safety.
Location
Closely following is the location
A great serviced apartment allows visitors to interact with an area while maintaining privacy and serenity. A great location is always desirable. The highly sought-after Draycott Place apartment (you can book it here) is in the heart of Chelsea. The 2-bedroom apartment is close to Knightsbridge, Sloane Square, Sloane Street, and King's Road!
Free Wi-Fi and Parking
Free Wi-Fi and a parking space for one car should be available. Clooper provides free WiFi as a standard. We think this is important because we don't want you completely disconnected from the world now, would we?
For professionally managed serviced apartments across major cities in the world, check here.