Clooper
Clooper's Top 5 London Serviced 2-Bedroom Apartments This Week
---
Posted on November 23, 2022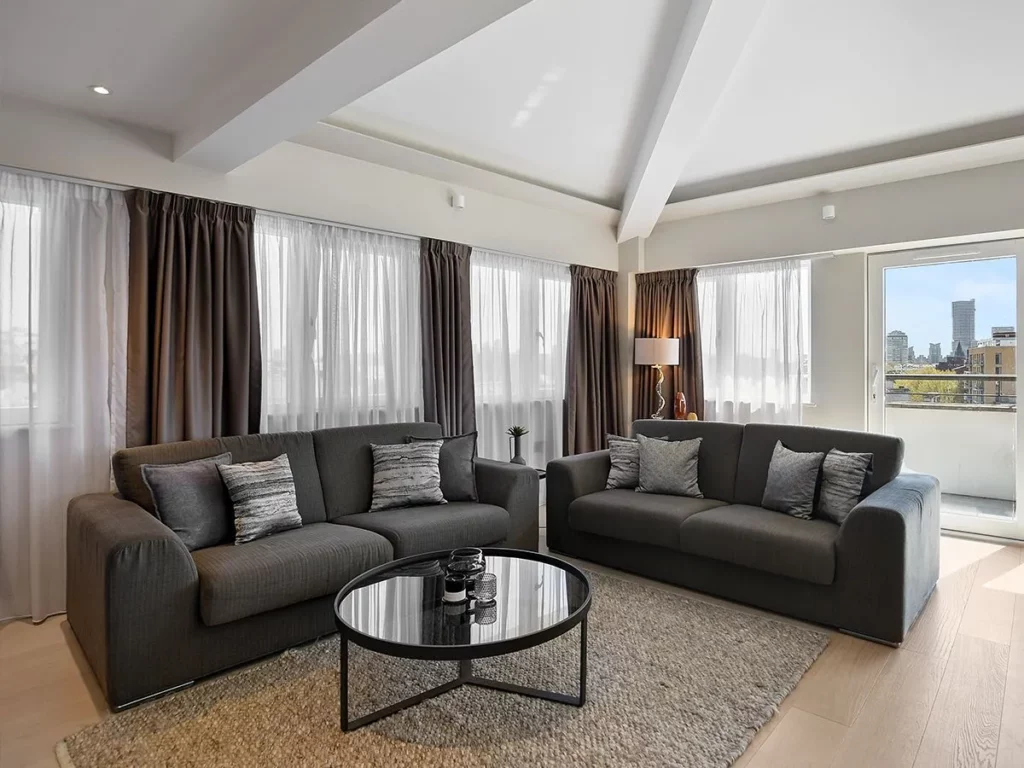 Are you looking for 2-bedroom apartments in London? Clooper has some of the best professionally managed serviced apartments in town.
A typical service apartment includes amenities to make your stay as comfortable as possible, as well as a savings of nearly 20% over a hotel, not to mention the freedom it provides.
Serviced apartments are available in a wide range of shapes, sizes, and specifications. The freedom, flexibility, and space to enjoy your trip your way are, in our opinion, the most important benefits for guests who choose this type of accommodation.
Housekeeping and room service may be available depending on the size and location. Access to on-site gyms, swimming pools, restaurants, and meeting rooms can also be included. Good times!
Serviced apartments are intended to make you feel at home while you're away from home, and all of these hotel and home-like amenities don't have to be prohibitively expensive.
Renting a serviced apartment, whether for a short or long stay, can be cost-effective compared to a hotel, and we've curated a list of our current favourite five on Clooper.com for you.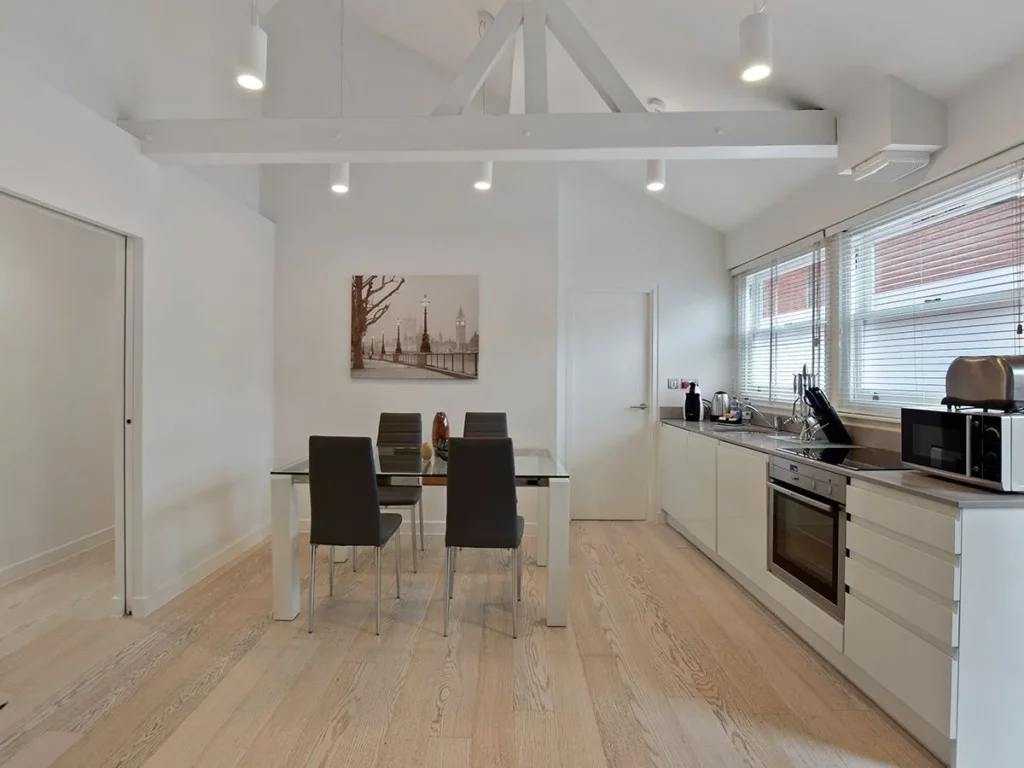 The all-white colour scheme in this apartment is soothing. It is located in a quiet, residential area of London in a peaceful neighbourhood. The best part is all of the city's attractions and entertainment are just a short walk away, so you're close to shopping and other entertaining activities. The perfect mix.
This West Street apartment offers a comfortable and spacious home away from home in a distinctively modern style. It's meticulously designed to meet your needs if you're travelling for work or for leisure.
It's quite spacious and comes with a 24-hour emergency helpline, audible smoke alarms, weekly housekeeping, and more. One of the best features is the fully equipped kitchen that comes with furnishings and appliances of the highest quality.
Book it here.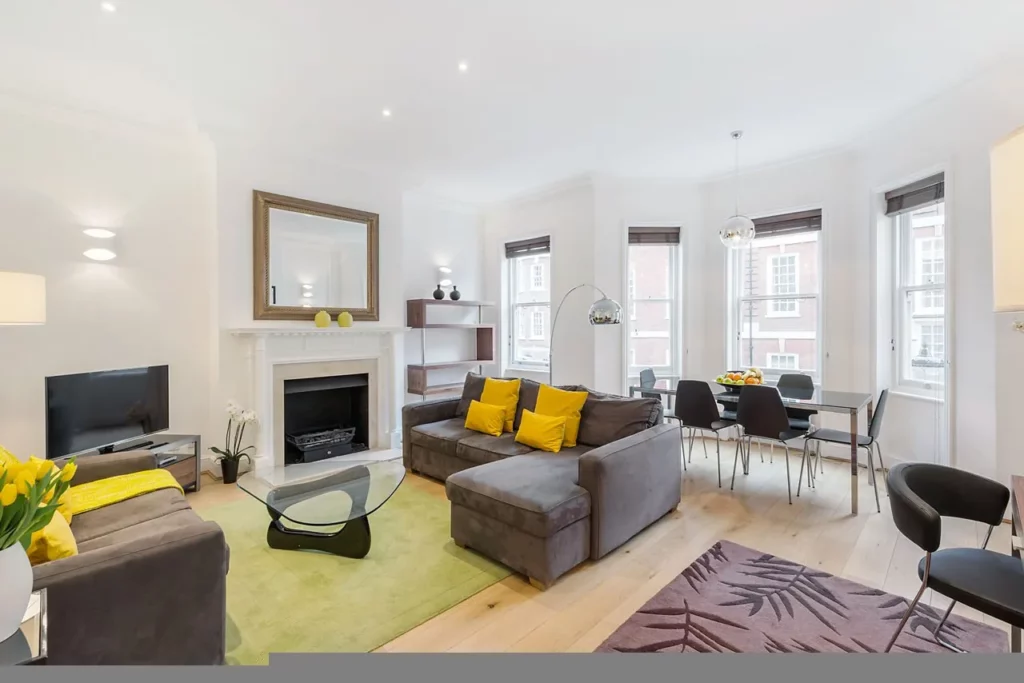 This lush two-bedroom apartment is spacious, fully furnished, and equipped with modern amenities that blend in seamlessly with the tastefully accented space.
It's at Draycott Place, a highly sought-after residential address in the heart of Chelsea. This 2-bedroom apartment is close to Knightsbridge, Sloane Square, Sloane Street, and King's Road.
This affluent neighbourhood it sits in is home to Michelin-starred restaurants, world-renowned shops/boutiques, and chic cafes. Because of its central location, theatres, museums, and The City business centre are not so far away.
This fancy accommodation has a fully equipped kitchen, a luxurious bathroom, free Wi-Fi, a flat-screen TV (with Apple TV), a Nespresso machine, a Nutribullet, and a safe! Also, that pop of colour in the kitchen is gorgeous!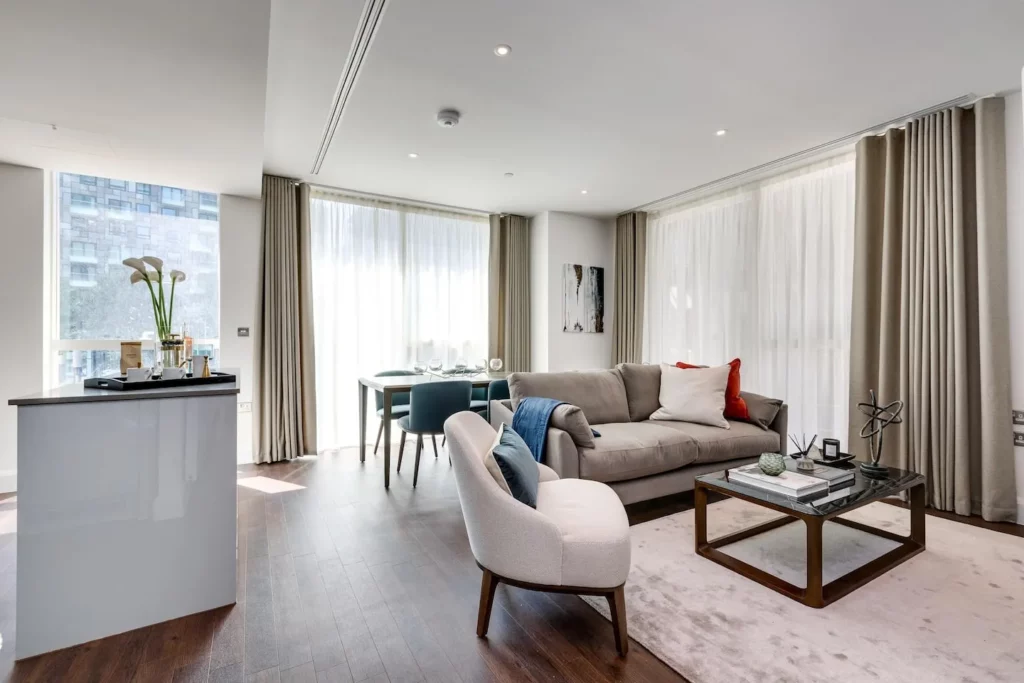 Located on the 30th floor of the Sirocco Tower near Canary Wharf, if you love stunning views, and high-rise apartment watching, you should totally check out this two-bedroom apartment.
This vacation rental is perfect for honeymoons, weekend getaways, and family vacations.
London Heights is a large and luxurious short-term executive suite with a spectacular view of the city.
Book it here.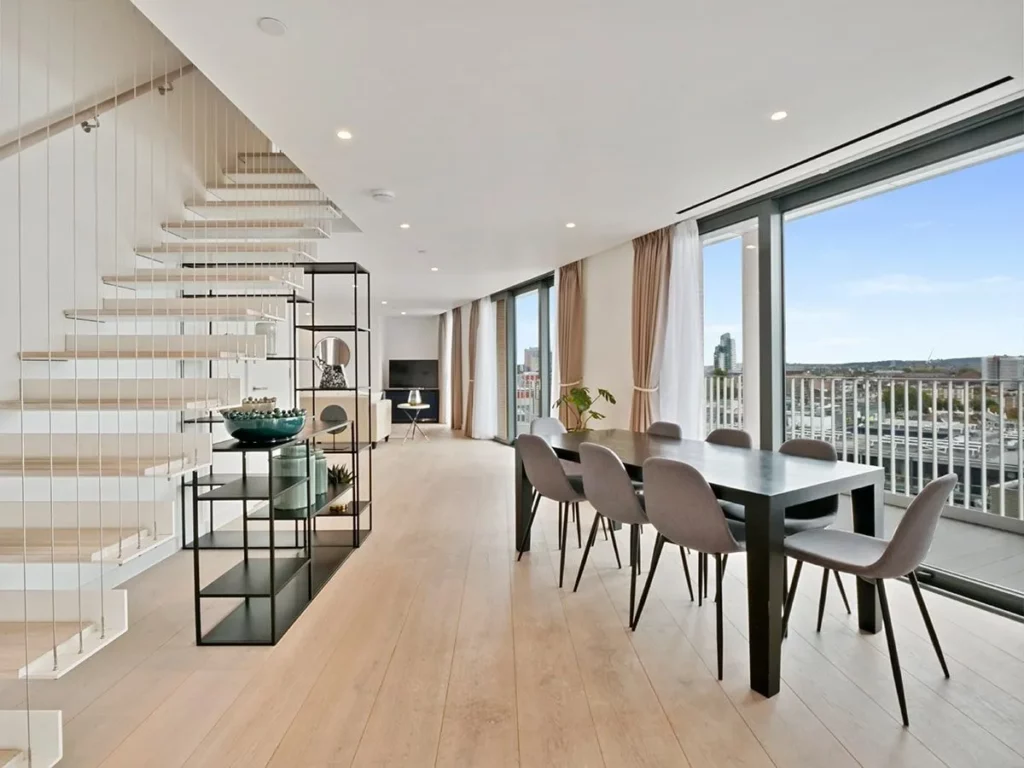 This central London apartment has a stunning view from every angle!
The breathtaking view from the bedroom when you open your curtains and the peaceful view from the dining area when you're having breakfast or lunch is too lovely to put into words. In this centrally located apartment, the fancy and functional staircase is everything. The balcony is ideal for relaxing.
It is close to Shakespeare's Globe and Borough Market, as well as many other attractions. You will also be within walking distance of a wide range of local amenities in this delightful and highly sought-after district.
You should see this fully serviced and immaculately furnished with modern conveniences to understand.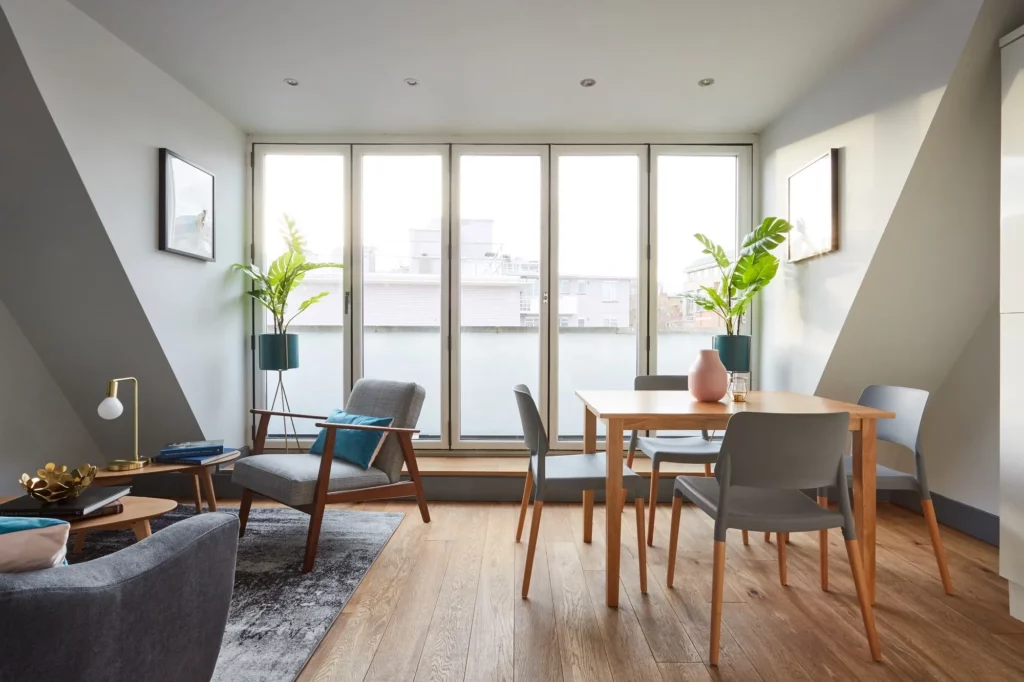 The stunning view and wooden flooring are top tiers for me. The clean and crisp finish of this contemporary space is a winner. The turquoise pop of colour on the accents and plants is refreshing in this space.
This fine London accommodation has fully equipped kitchens, sleek leather furniture, spa-style bathrooms, and plush bedding.
Each of the 2 bedroom apartments has one bathroom with a shower and a bathtub. This apartment also comes with free Wi-Fi and 42-inch Smart TVs.
Even perfect, there are lovely garden squares nearby and ​​for onward travel, the Chancery Lane and Holborn tube stations are only a short walk away!
Looking for more vacation rentals or corporate accommodation options in London? Start here.