Sustainable Living
Shopping In Amsterdam? Why Not Shop Consciously?
---
Posted on July 1, 2022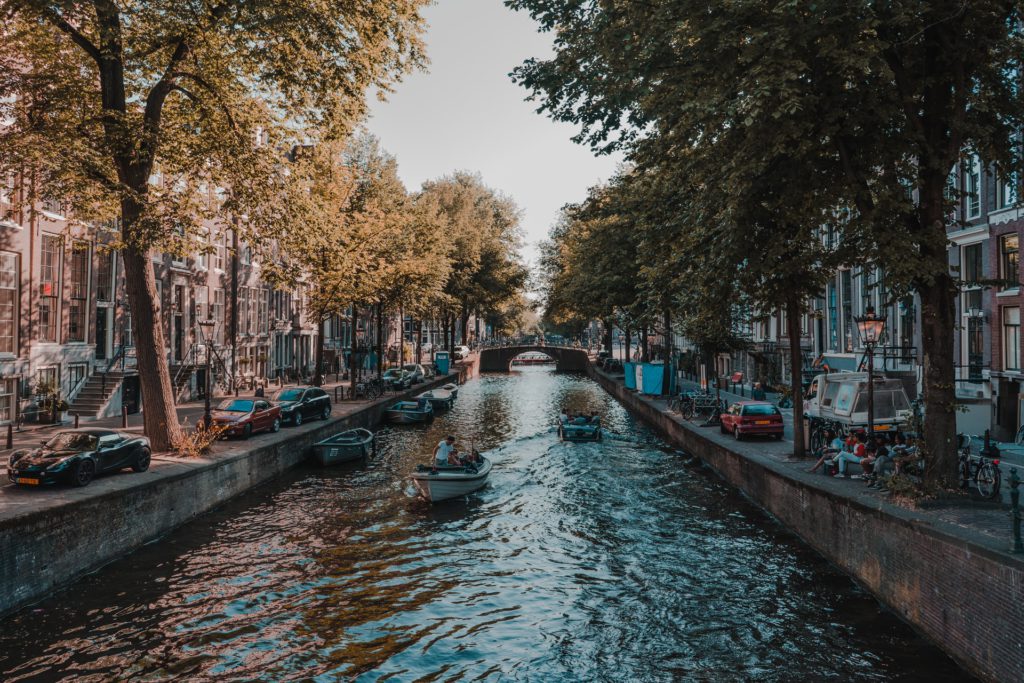 When going about our daily lives, we should be as sustainable as we can be. Especially whilst we're shopping. One city that's got a head start on this is Amsterdam, featuring a number of shops that put social consciousness and sustainability to the front. But what is shopping consciously, and how do we practice conscious shopping in Amsterdam?
SHOPPING CONSCIOUSLY
To put it simply, conscious consumers are those who make shopping decisions that have a positive environmental, social and economic impact on the world.
It's surprisingly easy to do so these days, especially whilst shopping in Amsterdam. Amsterdam aims to be a completely emissions-free city eventually, prioritizing sustainability and eco-friendly energy. With this in mind, it's easy to understand why you can't go a stone's throw without bumping into an independently owned & eco-friendly shop or two.
This city is made up of neighbourhoods and quarters, which double as cycling routes. Here are some of the most popular for sustainable shopping in Amsterdam.
ZUID
Amsterdam-Zuid is a popular residential area. Despite this, there are plenty of stores and attractions to be found. As with all of these districts, you can access it easily via bicycle. However, tram 24 also serves most of the popular hotspots.
Yerba is a star amongst such hotspots. This 'plant-forward' restaurant offers 'root to seed sustainable eating'! Here you can find exciting new cuisines that are kind to the environment and to the tastebuds. Yerba cares about sustainability and they grow their own vegetables and edible plants when they can. Additionally, it's not just vegan cuisine that's served up here. Yerba is for vegans, vegetarians and omnivores alike.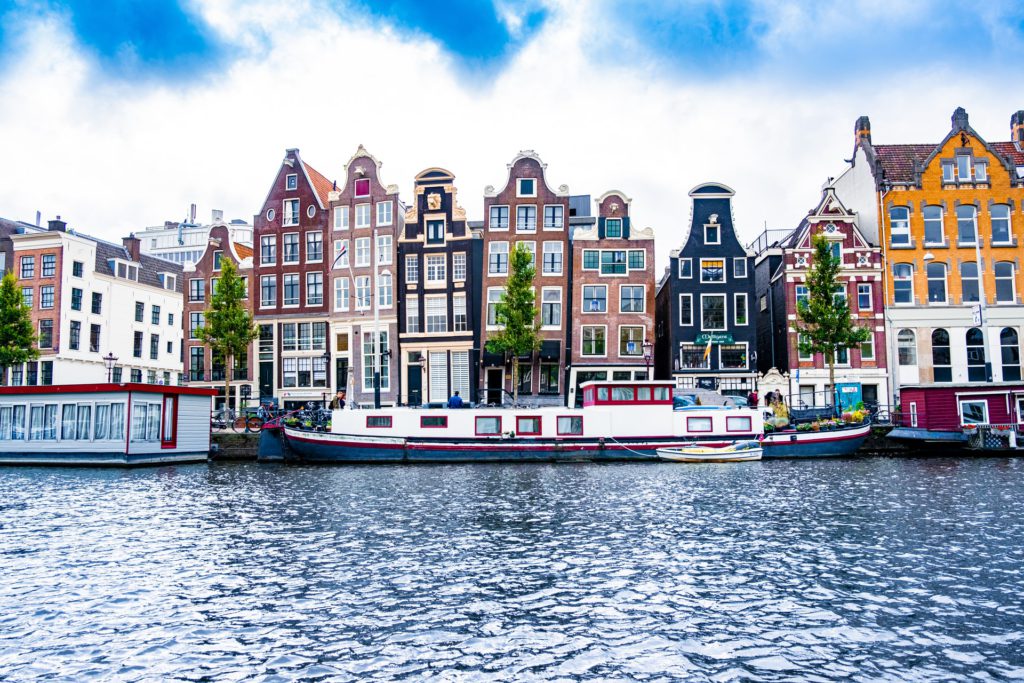 OOST
Amsterdam-Oost is a route that takes you along the tramline for Trams 14 and 19, though it's wholly accessible by bicycle as all of these districts are. Here, like in Zuid, you can find a number of plant-based centric cafes, eco-friendly restaurants and stylish fashion boutiques.
Thulls is a popular deli in this district. However, it isn't only just a deli. Thulls is also a caterer, a wine shop, a fermentation shop and a canning store in one. Thulls makes their own kimchi, kombucha and waterkefir among many others! Everything is fresh and homemade, beloved by locals and visitors alike. It's worth visiting Oost just for Thulls alone!
NOORD
Noord is in the North of Amsterdam, as the name may suggest. This route also directly links to Amsterdam Central Station via a ferry, making it easily accessible by more than just bicycle or tram.
Recycle Kid stands out as one of the most beloved eco-friendly stores in the area. Also known as Rookie de Recyclekid, this shop features second-hand children's clothing and only sources from sustainable brands. Buying second-hand is one of the best, easiest ways to do our bit in helping the planet. Recycle Kid not only makes this accessible; it provides clothes from a quirky, warm environment with a bubbly staff to boot.
AND THERE'S MORE …
This is truly only the tip of the iceberg, Amsterdam has a plethora of districts full to the brim of sustainable shopping opportunities. Whether you're visiting West, Nieuw-West or Zuidoost Amsterdam, you're sure to find more than a few eco-friendly gems.
You can find out all about these and more with our Cloopers Guide To Amsterdam Old Centre.. Looking to spend some time in Amsterdam? Start here.