Clooper
What You Should Know About Serviced Apartments in Lagos
---
Posted on June 8, 2022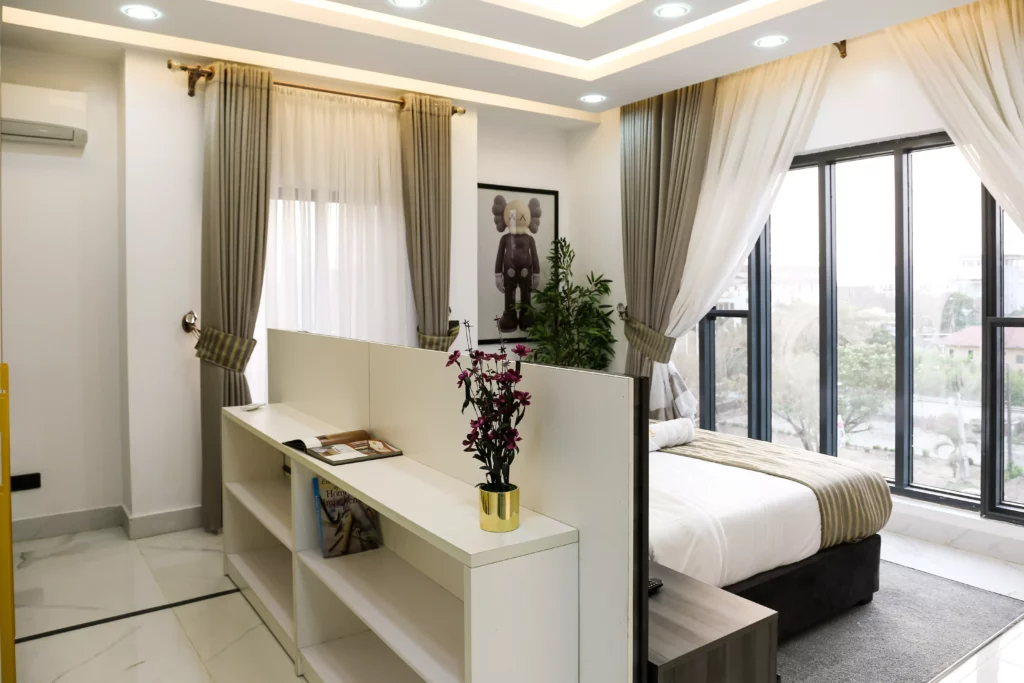 Serviced apartments in Lagos are becoming the next best thing. Especially for leisure, high-earning 9-5ers (those who shuttle between the mainland and the island), campaign shoots, and more.
Serviced apartments in Lagos can be broadly found across the two major parts of Lagos, the "island" and the "mainland". This factor always largely influences the pricing (another major one is proximity to the airport).
Modern, comfortable, and well-appointed serviced apartments are available in the heart of Lagos, Nigeria. They come for a fraction of the cost of hotels.
The island is made up of major places such as Lekki, Victoria Island (V.I), and Ikoyi. The mainland is made up of major places like Ikeja, and Yaba.
The island is quickly becoming one of Lagos's most desirable places to live. Despite the slightly higher cost of living on the island, it is becoming the preferred location for proximity to work (blue-chip companies). Not to forget the glitz and glam of Lagos.
Some of these residential areas are within walking distance of office buildings, making it a desirable area to live in Lagos.
A number of multinational corporations have Nigerian headquarters in Lagos, usually in V.I., Lekki, or Ikoyi. Why would anyone not want to live in such places, long or short term?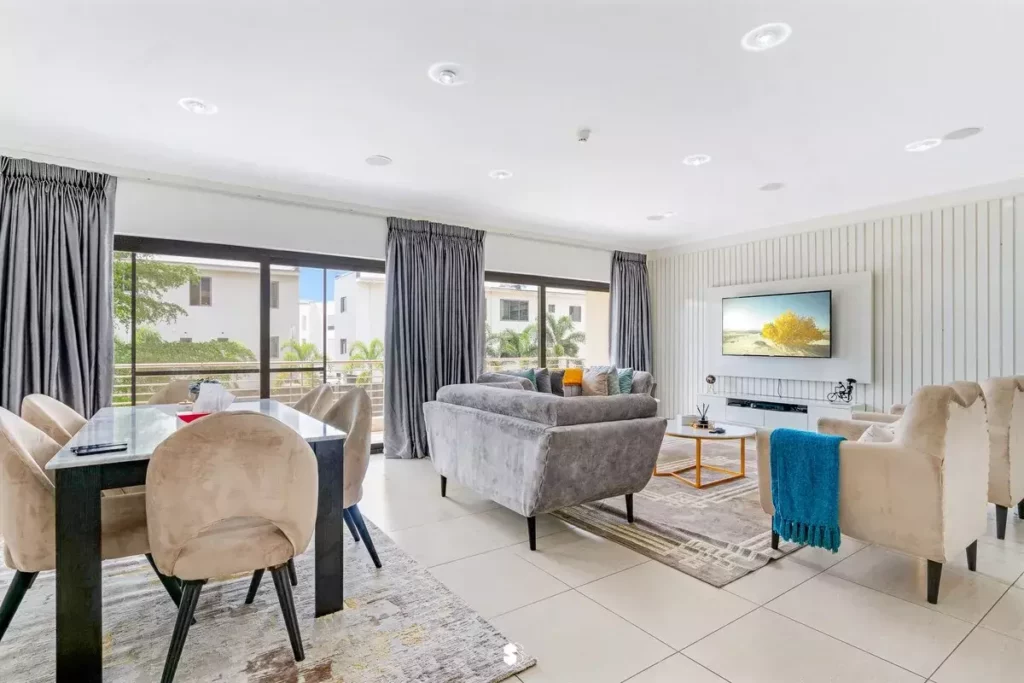 The Mainland
Mainland LGAs (local government areas) include Surulere, Ajeromi-Ifelodun, and Lagos Mainland. Suburban Lagos LGAs include Agege, Apapa, Mushin, Oshodi-Isolo, and Ikeja (where the Murtala Muhammed International Airport is located). It is also the capital of Lagos State.
The mainland forms a larger percentage of land mass compared to the island. It is home to a sizeable population of Lagosians, as well as the majority of the city's industries. The mainland is famous for its music and nightlife, which used to be concentrated in the neighbourhoods of Yaba and Surulere.
A premium short-term rental flat in Lagos can cost an average of N74,900 to as much as N250,000 per day. This depends on the location, type of apartment, amenities, and so on. This is not to say that there aren't any less expensive options.
Serviced apartments are not the same as hotels. They are fully furnished apartments that can be available for both short-term and long-term stays. They include all hotel-like amenities, such as room service, a fitness centre, and a laundry room. The most constant thing about them is that they are typically fully furnished and equipped with everything you need to feel at home.
If you want to save money while away from home, choosing a serviced apartment over a hotel can provide numerous benefits, with space topping the list.
So, Why Choose a serviced apartment in Lagos?
Privacy
A serviced apartment provides complete privacy. Unlike hotels where you may be seen by anyone! When all you want is time away from everything and everyone, it's possible to run into familiar faces in a hotel lobby.
An added bonus is having your own indoor pool and bar. Some serviced apartments include this, which can be for you alone. That doesn't sound at all shabby.
Proximity
For some, it may be the ideal way to be closer to work or wherever they want to be at any time. For example, someone who lives on the mainland but works on the island may look into this option before committing to a permanent residence on the island.
They can also explore this if they have their own apartment on the mainland. They can also use a serviced apartment as a temporary option when necessary.
For some, it may be proximity to the airport so they can catch an early flight. (Lagos traffic is not something to joke about). In which case, serviced apartments in Ikeja or the mainland are best.
Comfort/Convenience
A serviced apartment booking may include complimentary breakfast in most cases. They also feature a kitchen where you can cook your own meals or even order in. Some provide dine-in options for guests who would rather order in. A washing machine to help with laundry and general housekeeping. They come with TV subscriptions and wireless internet. These are usually free of charge (usually included in your charges).
Some serviced apartments may even provide car rental services to help you get around with ease.
Shooting Brand Campaigns & Music Videos
This is also a common reason to book serviced apartments in Lagos. Lifestyle brands, rising music stars, reality TV stars, and more use these apartment types. They use them for shoots and photography to video campaigns. They book premium apartments for a few days to shoot all they need to.
These are just a few of the reasons why you should book a serviced apartment in Lagos. If you want to explore Lagos serviced apartments, you can book professionally managed ones here.