Business Travel
How To Responsibly Travel To The Top 10 Sustainable Cities in 2023
---
Posted on March 20, 2023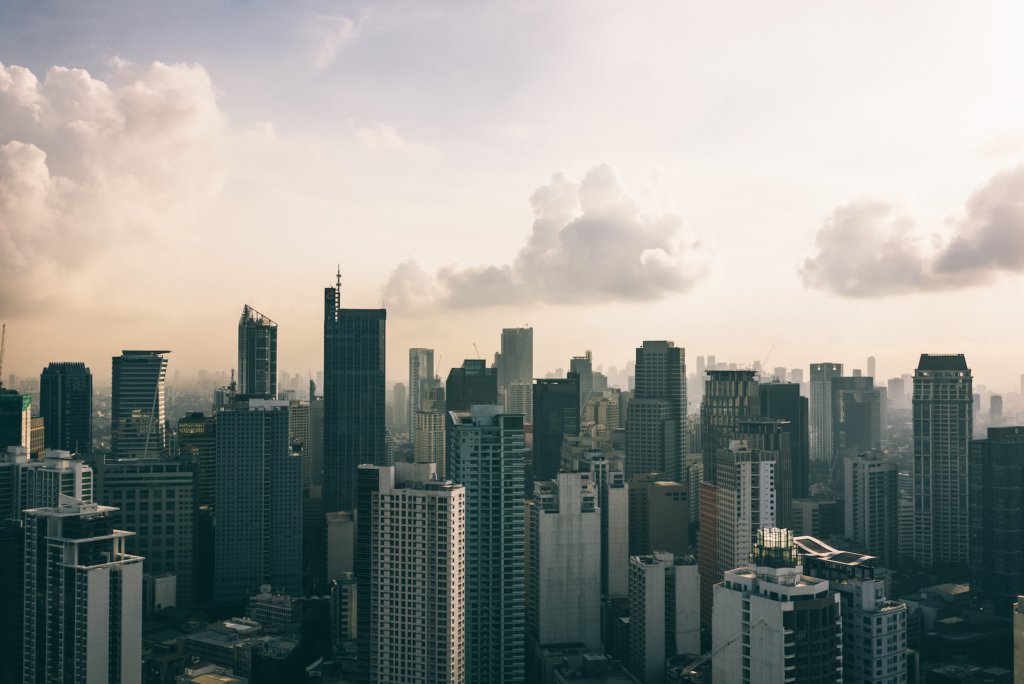 Business travel is going to increase in 2023. The Global Business Travel Association expects business travel to recover to 80 percent of 2019 levels this year. And sustainable business travel is going to be a huge part of that growth.
There's only seven years to achieve the UN's Sustainable Development Goals (SDG). That means businesses are making sustainability a top priority. Seventy-one percent of travellers say they worry about how their business travel impacts the environment.
When you travel to one of the top ten sustainable cities in the world, you can be confident in reducing your environmental footprint.
The Arcadis Group ranked their global cities through the three pillars of sustainability:
Planet means environmental factors. Think energy usage, emissions, and policies that affect a city's sustainability.
People stands for the quality of life for human beings. This covers inclusiveness, safety, transportation and access to healthcare and work opportunities.
Profit. This looks at how business and economics affect a city's sustainability goals.
We've combined Arcadis' research with simple travel tips so you can travel more sustainably for business this year.
The Top Ten Sustainable Cities
1. Oslo, Norway
Oslo is the number one sustainable city for a reason. Oslo powers its mass electric transit with alternative energy sources like hydroelectric power and biofuels. Also, Oslo collects landfill gas from burning waste to produce electricity and heat.
When you travel to Oslo, try renting an electric vehicle. They are an affordable and green way to get around the city.
2. Stockholm, Sweden
Stockholm was named the first European Green Capital in 2010 thanks to its environmental programme. Stockholm's goal is to be fossil fuel free by 2040. You'll love travelling to this city for its almost 1,440 km of bike paths and restaurants serving locally-sourced seasonal food.
To rent and find e-bikes to tackle those kilometers, all you have to do is download Stockholm city's app.
3. Tokyo, Japan
Tokyo is putting itself on the map for sustainability. It plans on being future-proof by 2050 and building an entirely new city, called Tokyo eSG, that will raise the bar for sustainable standards. This plan includes financial incentives for worldwide tech startups and ESG-focused venture capital.
Tokyo's public transport is reliable and very accessible. Get a Pasmo or a Suica transit payment card at the airport to make getting around easy. Then you can explore Tokyo's sustainable food scene with the Michelin Green Star Guide. These restaurants have earned Michelin Green Stars for their green cooking methods and ingredient sourcing.
4. Copenhagen, Denmark
Copenhagen puts people at the centre of its sustainability plans. Copenhagen was voted the most liveable city by Monocle magazine in 2022 for the fifth time. Also, Copenhagen sends less than two percent of its waste to landfills. Two percent!
Biking is by far the easiest way to get around in Copenhagen. For buses and everything else, use the Copenhagen transport app.
5. Berlin, Germany
Berlin sits at number five on our most sustainable cities list for many reasons. One is how green space, parks, and more cover over 30 percent of the city. Also, you have many options to enjoy delicious and sustainable eating. Berlin has a wide variety of vegan and vegetarian options – making it one of the vegetarian capitals of the world!
To travel to Berlin in sustainable comfort, we recommend using DB trains – they're powered by 100 percent green electricity.
6. London, UK
London's an amazing city for business travellers. Its urban forest helps combat climate change and air pollution making the city a healthier, more attractive place to live. Greenery covers 21 percent of the city, and the Mayor of London plans to increase coverage by 10 through 2050.
When you travel to London, use the Sojo app. It will reward you for using green transport options with vouchers for food and more. You can also explore London through the award-winning Unseen Tours. Their guides, formerly affected by homelessness, give you an intimate view of the city streets.
7. Seattle, USA
Seattle is the United State's most sustainable city. It generates over 90 percent of its power from carbon-free hydroelectricity. This is another city with lush greenery, zero fossil-fuel transit, and an equitable living environment for people of all backgrounds. Seattle's success comes from government and community initiatives, like S2.
While in Seattle, use the official transport guide to help you get around the city while reducing your environmental footprint.
8. Paris, France
Paris has ambitious sustainability initiatives. Paris offers clean public transport, like electric water taxis to cycling lanes and even a growing network of urban farms. This city also has strict regulations to reduce single-use plastics and make the city safer for people. By 2024, Paris plans to open the Seine and other river sites for swimming.
Paris is home to complete sustainable living – from transport to shopping to eating. This makes it a great destination for sustainable business travel. For local activities, like yoga and guided tours, check out Nature Urbaine.
9. San Francisco, USA
San Francisco's Sustainable City initiative is improving livability, affordability, and equity for everyone. There are plenty of green spaces and even "parklets" for you to enjoy. Parklets are open-air seating in former parking lots. Also, San Francisco has green and easy public transport for you to get around.
When staying in San Francisco, you will enjoy a large selection of vegan and sustainable restaurants, and you can find them in this amazing vegan food guide.
10. Amsterdam, Netherlands
Amsterdam, with its prolific bike culture, is a perfect location for a sustainable business trip. It has over 500 km of bicycle paths and a developing circular economy, minimising every traveller's footprint. Amsterdam features heaps of low-waste restaurants and a commitment to green finance.
In Amsterdam, you'll have plenty of options to shop consciously. You can use our very own Clooper guide to shopping in Amsterdam.
Subscribe to the Clooper Newsletter for More Business Travel Tips and News!
If you're a travel manager or a frequent business traveller, Clooper has exciting things in store for you. Travel guides, shopping recommendations, and tips and tricks to make your business trips smooth sailing.
Subscribe today with the form below!