Sustainable Living
Excited To Start Getting Ready For Spring?
---
Posted on January 26, 2022
We Know That We Are!
Winter is still a ways from fading. Snow peeks at the horizon, ice chills the air, but our thoughts are promptly on the warmer seasons. Here are some tips to get your property ready for spring — whether it's your home, a serviced apartment, or a spring-themed holiday cottage!
SWITCH OUT WINTER FABRICS
A very important first note: change the fabrics on your bed! You may not think to do this and may regret it. Picture this. It's the end of a long day, you're snuggling into bed, but you realize too late that your hefty winter covers are still on! Now you're too cosy to be bothered to change them. We all know how it is when you're cosy and comfortable, so save yourself from aggro by getting ahead of yourself.
Swap out bedcovers for cotton or light fabric. Get rid of any excess blankets, fold them away for winter etc. Make sure to have a few sets of lighter bedsheets as it's important to change them every week! You could even strive for a new decor theme entirely with your bedsheets at a starting point. This brings us to our next point …
EXPERIMENT WITH FLORALS
As we get ready for Spring, we welcome new themes in our home decor. Spring and summer are times of great warmth and change. They are also very colourful, bright seasons. This calls for more colourful and bright decoration.
Stash away those warm winter tones and splash some yellow around. Perhaps get some floral tablecloths, or swap out some cushion covers. You could also even organize your own floral arrangements. Perhaps for the dining table, or the kitchen counters. The next coming months may also be fantastic to get some plants in.
Having indoor plants is a nice way to encourage cohesion between the indoors and the outdoors. It also boosts the mood to have something to care for, and some plants can even be good for your lungs. An example of one such plant is the Aloe Vera plant!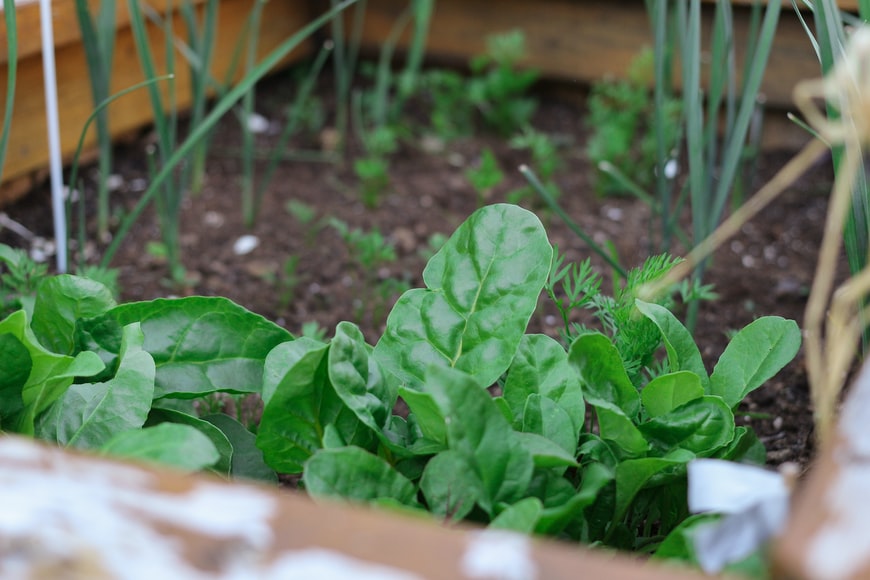 THE GARDEN
As stated, Spring brings growth and change. Much will be blooming in these seasons. Why not make your garden one of those things? It's been proven that gardening scientifically boosts positive emotions. What better way to start the new year than with a smile?
It's encouraged to plan your garden before you begin. There's a lot that goes into gardening, which can make it very relaxing when done correctly! With still a good few months to go as we get ready for Spring, now's a perfect time to think of a strategy. What will you plant? Herbs? Flowers? Vegetables? One brilliant starter is pansies. Pansies can be bedded in the ground or pots, even hanging pots. They're so vibrant and colourful, and they're relatively easy for beginners, too!
BE MORE ENERGY EFFICIENT
Sustainability is the way forward. By being more sustainable with your energy, you can contribute to keeping the planet safe, save money, and a bonus? Your interior will look all the cooler for it!
Switch out your regular bulbs for compact fluorescent bulbs or LED lamps. Led lamps are specifically popular and you can change the colour, and therefore mood, of an entire room with just the click of a button. You can even get them in cool neon shapes, like an alien head, or a planet! Want to know more about conserving energy? Check out our blog post here.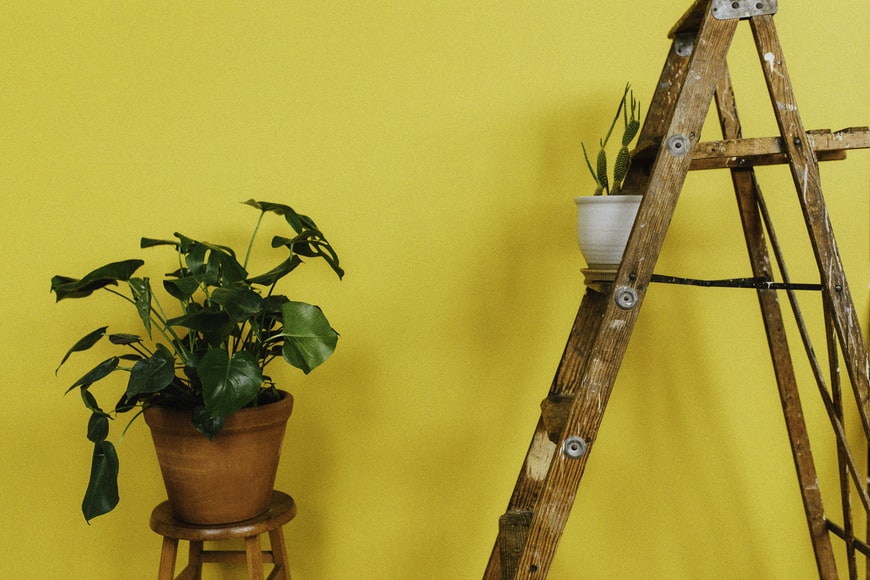 SPRING CLEANING
It isn't just a metaphor. Cluttered space can make a place seem cramped, therefore, making it feel hotter than it needs to be. One never wants to feel suffocated in their own space. It's especially uncomfortable in the warmer seasons, though!
Bring yourself to throw away what you don't need. We know it's hard! If you really can't part from something, store it in the attic. Or perhaps the garage. You can even look into hidden storage compartments and utilities from places like IKEA and The Range. You can find storage that folds away beneath your bed, snaps into your wardrobe space, and much more.
SWITCH OUT YOUR CURTAINS
Curtains can block heat in, and also block light out. Two things you don't want as we get ready for Spring! If you've invested in some chunky winter curtains, swap them out for a lighter alternative the closer it gets to the warmer seasons. January and February are still chilly, so don't jump the gun too quickly though!
Yellow curtains can allow sunlight to stream freely. Yellow is also a colour associated with the warmer seasons, as well as one known to cause joy. This energetic colour is sure to help you welcome in the Springtime with a smile.
Want more decor tips? We'll give you one better: decor tips that decrease stress.