Sustainable Living
Edinburgh Short Lets: Where To Find Some Of The Best
---
Posted on September 1, 2022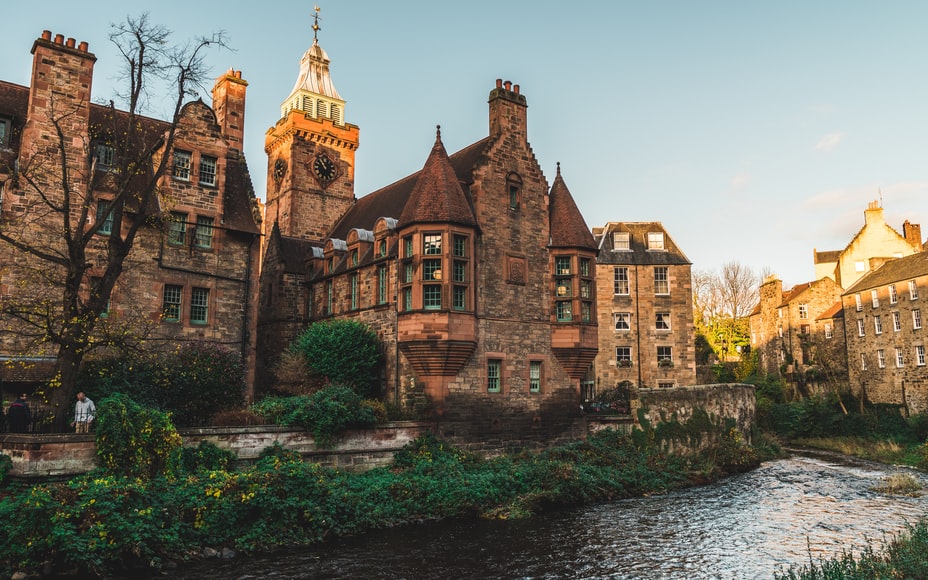 We've already run you through two top travel locations with Old Town & New Town, but where else can you look for Edinburgh Short Lets?
As Scotland's capital, Edinburgh is full of fantastic places to visit. However, it can sometimes be hard to figure out where exactly to stay. Clooper has already provided some handy guides to downtown Edinburgh, but there are definitely some neighbourhoods outside of that worth mentioning. If you're looking for Edinburgh short lets in prime locations, here are two more suggestions to help.
DEAN VILLAGE
Dean Village is cut from the cloth of peaceful, rural tranquillity. You'd be shocked that it's only ten minutes from New Town. This historic suburb is pleasant, restful, and far from the hustle and bustle of downtown Edinburgh. With the benefit of not being too far to travel for your Friday night boogie!
In terms of Edinburgh short lets, this area is particularly popular for holiday cottages. Surrounded by beautiful, authentic historic buildings and tranquil waters, it's easy to see why. Dean Village perfectly captures that home-away-from-home vibe. Of course, Dean Village is a tourist attraction. There are times of the year when it will get busy, such as peak tourist season. If you're looking for a restful holiday, best plan around these times.
In terms of aesthetics, Dean Village has got it down. The gorgeous riverside location is enough of a draw in itself. In terms of activities, it is slightly lacking in comparison to other Edinburgh areas. Luckily you're only a short bus ride away from New Town. New Town boasts far more amenities. There are still benefits to seeking Edinburgh Short Lets in Dean Village, however. Such as being surrounded by lovely scenery, stunning architecture, and historic landmarks around every corner. Here are just a few iconic sights:
St Bernard's Well is a natural spring, discovered in the 1700s, believed to have natural healing powers. This is closed to the public, but the pump room beneath it is sometimes open throughout the year.
Dean Cemetary may seem a morose addition, but it is truly rich in history. Some of Britain's wealthiest individuals are buried in this cemetery, and it's easy to tell by their extravagant & beautiful headstones.
1880s Well Court is a monument to Victorian beauty. This picturesque patch of land has recently been restored and is looking fresh and ready for new visitors. Walk around the cobbled steps and learn about the history of Well Court, even learn about the first inhabitants, those that walked those same steps more than a hundred years ago.
LEITH
If you've seen Sunshine on Leith, you already know about this one. This famous port is pretty far from Downtown Edinburgh, but this isn't necessarily a negative.
Leith is bursting with energy, even known as 'lively Leith.' A complete 180 from Dean Village. The nightlife scene is certainly a large draw for many holidayers. Therefore, if you're after a more peaceful, retreat, the aforementioned Dean Village may be more for you.
Leith benefits from having two beaches very close by. If you're lucky enough to visit Scotland in the summer, we recommend staying in Leith! Cramond and Portobello Beach both have their fair share of food vendors, convenience stores and restaurants around. You can have a picnic, an alfresco lunch by the waterside, or a full three-course luxury dinner!
Leith's dining scene is worth delving into, for certain. You can find more than one Michelin-star restaurant here! Leith is fairly modern, too, compared to Dean Village. As such, there are more places to cater to certain diets. Harmonium, for example, is a vegan restaurant that even has its own vegan pub grub. There is also, of course, plenty of fresh seafood available. We recommend checking out the Ship on the Shore. There are also plenty of bars and cocktail places, like the Roseleaf, that serve cocktails in teacups!
Leith boasts far too many exciting activities to count on two hands, but there is one worth mentioning. Leith Festival, at its core, celebrates Leith. Primarily, it's a community, and as such, it's run by community members every year. It exists primarily to 'give the opportunity for professional and amateur groups alike to be involved in theatre, music, the arts, history, and song.' It's truly a beautiful, thrilling, and heart-warming event. 2022 dates are coming soon. Keep an eye on their website to find out more!
Ready to find that perfect home away from home? Find it with ease with Clooper.