Sustainable Living
Don't Throw Out Your Waste! Make These DIY Recyclable Crafts Instead
---
Posted on August 11, 2022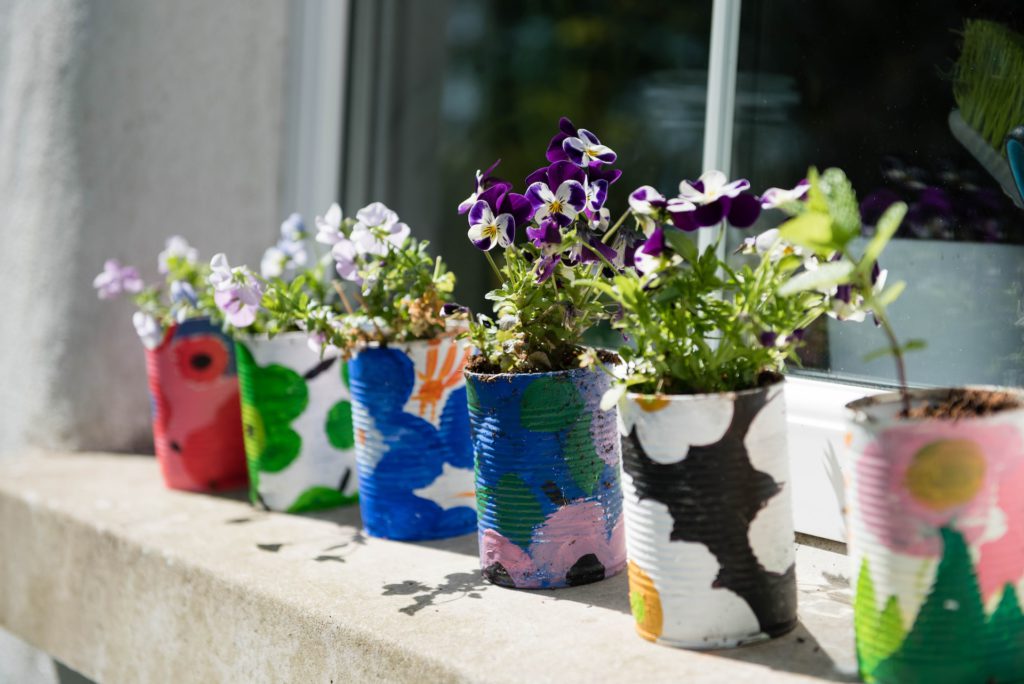 These days, everyone should be aware of the importance of recycling. It's a necessary part of our lives and is a way we can play our part to combat climate change. However, it can also be a lot of fun. For you and your family! With these DIY Recyclable Crafts, you can turn your garbage into a new prized possession. You can even get your friends, your partner, or your little ones involved in a fun group project!
TOILET ROLL BIRD FEEDER
We've all been there. An excess of toilet roll tubes has a habit of piling up. Of course, you can just recycle them the old-fashioned way, but where's the fun in that?
Keep one to the side next time you're having a big recycling clear-out. Poke two holes in the top for the strings, and two holes in the bottom to slide a small twig through for the birds to perch on. Then, roll the top half of the toilet roll tube in peanut butter ( making sure to coat it thickly so the seeds can stick ) and then roll it in bird seeds. Hang it outside and take a seat to relax and watch the birds enjoy their feast, courtesy of you!
If you're buying specifically for the birds, you can buy Wild Bird Peanut Butter at Wilko for a little under three pounds. Or, birds can eat the same peanut butter as us! Aim for organic or natural with few additives. It'll be better for the birds and for you!
TIN CAN CRITTERS
Are you looking for some new garden decorations? Got an excess of spare tins leftover that you're about to toss in the recycling? Hold onto some, and make these adorable DIY recyclable crafts instead.
Tin can critters can be whatever your heart desires them to be. You just need some paint, some colourful card, some googly eyes, a sharp stick or knife edge ( be sure to supervise the little ones here! ) and a little imagination. For example, paint a tin can red with black spots, glue some wings to the top of it, tack on some googly eyes, and watch it become a ladybug! You could also paint a bee, or even a spider if you're feeling particularly crafty.
Be sure that the tin cans are closed off with no serrated edges. We don't want any real critters getting trapped in there, or harmed by them. To display them, drill a little hole in the centre for a stick to push through and then stick them in your garden soil.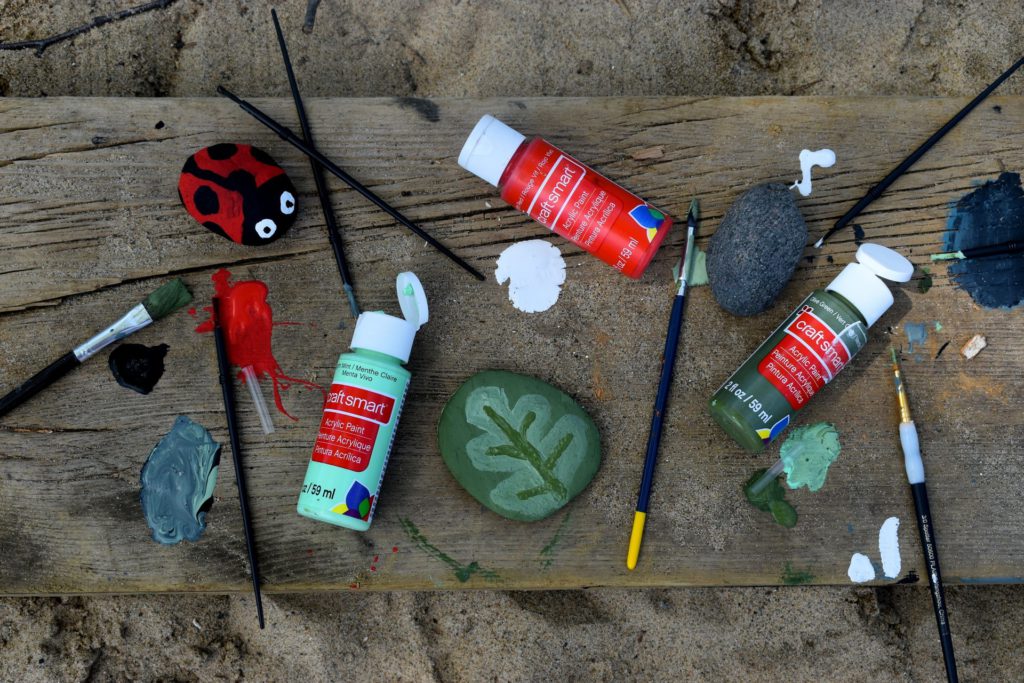 HOMEMADE WIND CHIMES
This is a craft you can really put your own personal spin on. You can tack anything onto these wind chimes, so long as they make a pretty sound!
You'll need your sharp tools or a drill, some sandpaper, tin cans, some paint, and some string. Cut some of the tins in half ( sand them down or tape around them to protect from sharp edges ) and drill a hole through the top. Slide the string through and tie it a few times at the underside of the tin top so that it doesn't slide back out when you hang it up. You can also tie something onto this end, like a nut or bolt, to keep the string attached.
Now, get the tin cans that you haven't cut in half. Gather a collection of other bits and bobs to fill them with. You can use other recyclables to fill them, just experiment with what works and what makes the nicest sound for you! We recommend trying some metal nuts and bolts, or some blunt nails you no longer have use for.
UPGRADE AN OLD DINNER TRAY
Or any tray! Whether it's a trinkets tray or a dinner tray, you can easy upcycle it into a corkboard to keep track of your day-to-day activities, dinner plans, and anything your heart desires.
For starters, clean your tray thoroughly. You can also paint it a different colour, as it will be partially visible around the cork sheet. Really put a personal spin on it! You can even cover it with stickers if you so desire.
Measure and cut out the cork sheet so that it slots perfectly into the tray. Run a line of superglue around the edges and press them in firmly. Finally, when you're done, gather up some push pins and some notes and get stickin'!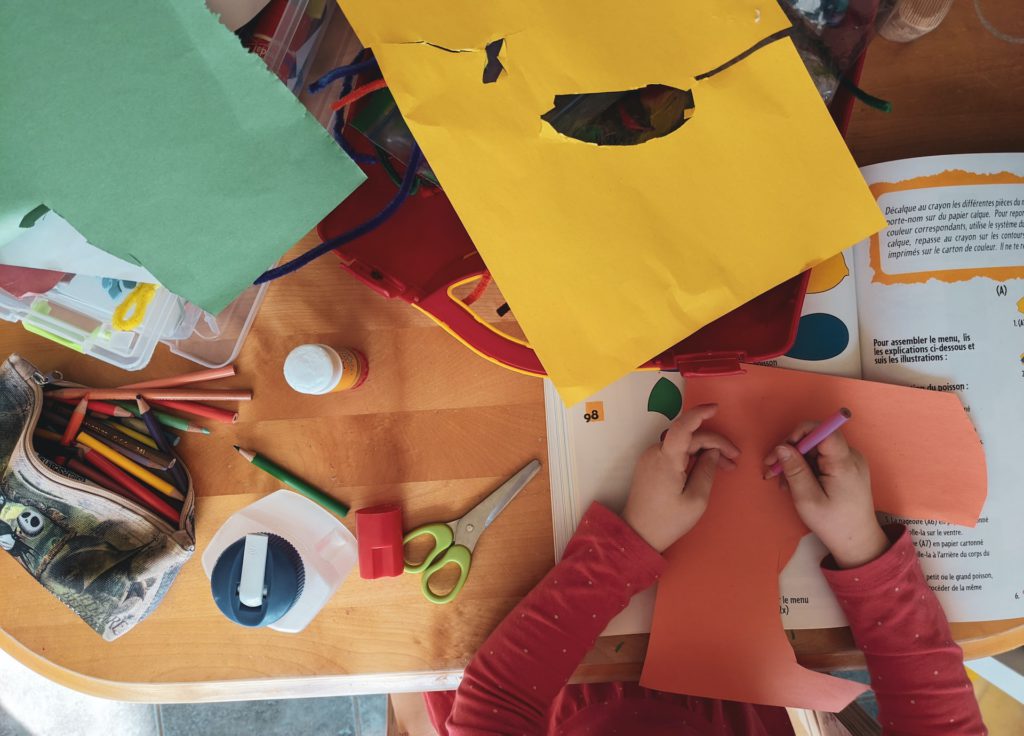 CREATE A BUG HOTEL
Plastic bottles are a humongous source of waste. They fill landfills and endanger our planet, wildlife, and our own future. Ideally, we need to minimize our consumption of them. However, you can easily make them into DIY recyclable crafts instead of throwing them away.
One of these crafts is a bug hotel. In these dinky little crafts, bugs can find a safe space to spend their time in. First, cut your bottle into two halves. Then, gather up some natural goodies from your garden or a nearby patch of grass. We recommend twigs, pine cones, pebbles and the like.
Pack these materials into the two halves of the bottle. Make sure they're wedged in there tightly enough to not fall out, but be sure to leave some gaps for the creepy crawlies to — well — crawl around in! After this, fetch some twine or string, circle it around the mini bug hotels and tie it well. Leave a length of twine free so that you can hang the bug hotels from your fence, a tree branch or a gate. This would be a particularly fun project for kids, as you can take the opportunity to teach them about the natural world as you craft it together!
Here at Clooper, we care deeply about protecting the planet. That's why we regularly try and provide you with advice or handy tips on how to do your part against climate change. For example, pack consciously for your next trip with our eco-friendly packing tips!