Clooper
Listen to The First Episode of The Clooper Digest Podcast
---
Posted on March 10, 2022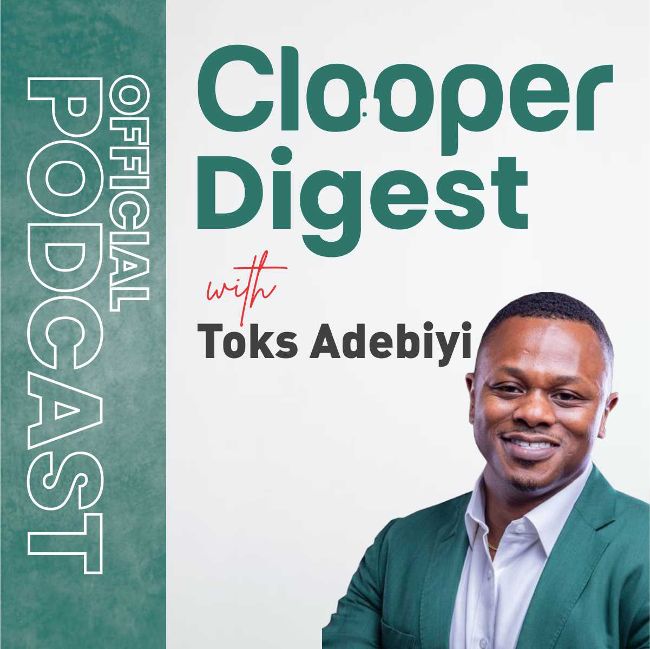 Clooper Digest podcast is here!
Clooper's Clooper Digest podcast will feature Clooper founder Toks Adebiyi. Who will talk about everything from entrepreneurship, work-life balance, building a startup, and other life and living topics.
Toks, an author, business consultant, and entrepreneur with over fifteen years of property and technology experience introduces himself. He shares his background, delves into technology and business, consulting. Building Clooper and pivoting, and so on in the first/launch episode.
He discusses how Clooper began as a property management company. With the goal of providing a platform for landlords to manage their properties themselves. "We initially started off by trying to do quite a bit" but decided "to scale back a little bit." To focus on building a marketplace for both short-term and long-term housing.
He explores balance, "trying to strike that balance," constantly listening to customers and pivoting. He discusses transforming the platform into a marketplace for the in-demand platform. Which he describes as "a hybrid between LinkedIn and Airbnb"!
Get ready to find out how Clooper came to be named. Among other things. Was Clooper named after the "Roman god of housing"? Learn about the changes while creating a world-class product and providing exceptional services while maintaining balance.
He touched on following your dreams, starting your entrepreneurial journey, realizing your full potential, and other topics. The podcast has lots of information you will undoubtedly learn from.
Listen to the Clooper Digest premiere episode here.
Toks also shares property tips on the periodic Cloop'D Advice here.