Sustainable Living
Clooper's Top Places To See In 2022
---
Posted on April 26, 2022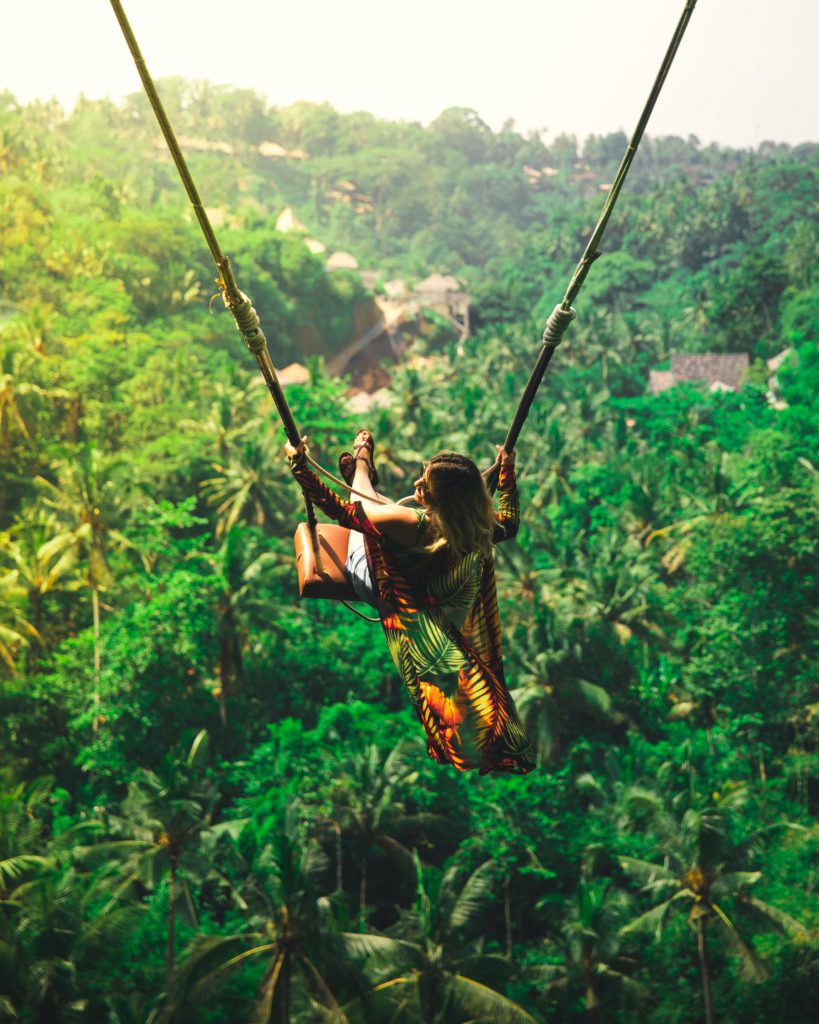 The Best Holiday Destination for 2022? We have a wishlist that we can't wait to thoroughly explore ourselves, but we are happy to share.
If you are planning a well-deserved getaway to make up for "that year of COVID," a celebratory trip to mark major moments, or even if you are a digital nomad who simply wants to work from anywhere in the world with a stunning view…
We can share our top picks for some of the best holiday destinations on our list for 2022 for a trip to remember, so stay with us.
Bear in mind that we made this wish list because of the absolutely stunning landscapes, natural habitat and one of a kind experience we've seen and heard about. We want to thoroughly explore places we can cross off our bucket list, holiday in style and in some cases even work with a view.
New Zealand (South Island)
One of the top places to see is the South Island of New Zealand. Famous for its mountains, lakes, fjords, and glaciers, as well as its generally breathtaking landscapes at every turn.
It has some of the most pristine natural landscapes you'll ever see. Include some of these into places to see if you ever decide to go.
If you enjoy hiking, you should definitely go to Mount Cook, New Zealand's highest peak. Take a scenic flight to get a bird's eye view of the beautiful mountain, or go on a boat trip with Glacier Explorers on the world's only accessible glacial lake with icebergs.
The mountains of Fiordland National Park, a UNESCO World Heritage Site, are a must-see.
Marlborough Sounds, located at the top of New Zealand's South Island and home to secluded bays, historic sites, marine reserves, and precious island sanctuaries, should also be on your itinerary.
Stewart Island, which has New Zealand's largest and most diverse bird population, is also a great place to go birdwatching.
Barcelona
Don't pass up the chance to get a bird's-eye view of Barcelona by hiking up Mount Tibidabo or to the Bunkers del Carmel.
Barcelona is Catalonia's metropolitan capital in Spain. It is well-known for its architecture as well as its art.
Imagine yourself walking through the Barri Gtic in real-time or admiring the stunningly intricate Basilica de la Sagrada Famlia.
The beaches of La Barceloneta and Parc de la Ciutadella, we hear, are the best places to relax and sunbathe in "Sunny Spain." It's definitely on our list too!
Dubai
The most popular city in the United Arab Emirates (UAE) is known for its stunning high-rise architecture, luxury shopping, and overall lush touristy feel.
Dubai has positioned itself to be the world's most popular tourist destination.
This Middle Eastern city is home to some of the world's most unique attractions, including the world's tallest building, the Burj Khalifa. The Dubai Mall, indoor Ski Dubai, and Jumeirah Beach
In Dubai, you'll find breathtaking views of the Persian Gulf, adrenaline-pumping activities, and historical landmarks. Make sure to go to the gold and spice souks! You should also visit the Burj Khalifa and the Atlantis Aquarium. Oh, whatever you do, experience the Desert Safari and the Persian Gulf sails. (Please do your findings, so you get the best deal on these experiences).
These places are unquestionably must-see destinations. The Bastakiya Quarter is also.
Oh, you'll love it in Dubai, we are almost certain.
Egypt
Plan your trip to Egypt first by visiting Sharm el-Sheikh, a place we badly want to explore because of some of the resorts we've heard about.
Take a private tour of Luxor's Temple of Karnak, or choose to explore Dahshur's Bent Pyramid or the Nile in a traditional dahabiya.
Egypt dates back to the reign of the pharaohs. It connects northeast Africa to the Middle East.
The capital, Cairo, is home to Ottoman landmarks such as the Muhammad Ali Mosque and the Egyptian Museum, which houses a treasure trove of antiquities.
Millennia-old monuments such as Giza's colossal Pyramids and Great Sphinx, as well as Luxor's hieroglyph-lined Karnak Temple and Valley of the King's tombs, can be found along the fertile Nile River Valley.
Thailand, Phuket
Thailand's southwestern island of Phuket is definitely on this list.
Think about the stunning things you'll enjoy and oh did we mention instagrammable? Aquamarine waters, pure white sands and limestone cliffs
The Andaman Sea surrounds this stunning island, which is about an hour's flight from Bangkok. The completely tropical appeal will make you want more.
Phuket also has flavourful cuisine and rich culture. We think you'll totally love it there.
Istanbul
This is Turkey's largest city and its economic, cultural, and historical centre. Istanbul is well-known for its stunning Byzantine and Ottoman architecture.
Explore the city that connects continents by taking a thrilling boat ride down the Bosphorus River, which connects the Black Sea to the Sea of Marmara.
You should go to Istanbul's most popular Grand Bazaar. It is a network of indoor souks/small markets that sell some of the most affordable and if you're in luck famous apparel, accessories, and home decor made by Istanbul's traditional artists. It's a shopper's paradise.
If you enjoy hiking, Çamlıca Hill, Istanbul's highest hill with breathtaking views of the city, is located away from the town's hustle and bustle. It features breathtaking skylines over the city. You definitely should visit if it's your thing.
Make sure to also explore the food (you are in for a treat if you are a sweet tooth) and the nightlife.
Cape Verde
Cape Verde has some of the most beautiful beaches. If you enjoy the beach, this African destination should be on your bucket list.
Explore Fogo Island known for its stunning beaches. It is also home to the Pico de Fogo volcano.
The Palmeira sits on the sunny, sandy island of Sal. It has lively bars and beautiful architecture. Tourists come here for the underwater caves and reefs located just off the town's coast.
The sun shines the brightest on Sal Island. Very hot and dry, with sandy beaches, this tropical paradise is the place to be for the ultimate beach lover looking to get a tan.
You should definitely check out The Crazy Tourist's breakdown of places to visit in Cape Verde here.
Senegal
Dakar, Senegal's capital, is known as a surfer's paradise. When it comes to riding the waves, it's a top spot thanks to its expansive beaches.
Try some of the food! Thieboudienne is a fish and rice dish (pronounced Chebu Jen). Yassa, an onion, lemon, and garlic sauce, goes well with chicken and fish.
If you're feeling adventurous, try attaya (sweet mint tea), which many people drink on the side of the road.
Explore things to do in Senegal here.
Indonesia, Jakarta & Bali
Indonesia is the IT destination. Jakarta and Bali especially are known for their beaches and wildlife. Explore the beaches, and the museums, and take in the arts and culture.
These are some of our Best Holiday Destinations for 2022! You're welcome to add to the list.
Don't forget to share everything you get up to with us if you decide to visit any of these places.
Before you travel, make sure to research visa policies, extra sight-seeing budgets, flight availability, COVID restriction policies, and so on.