The Clooper Guide To Knightsbridge
Posted on June 22, 2022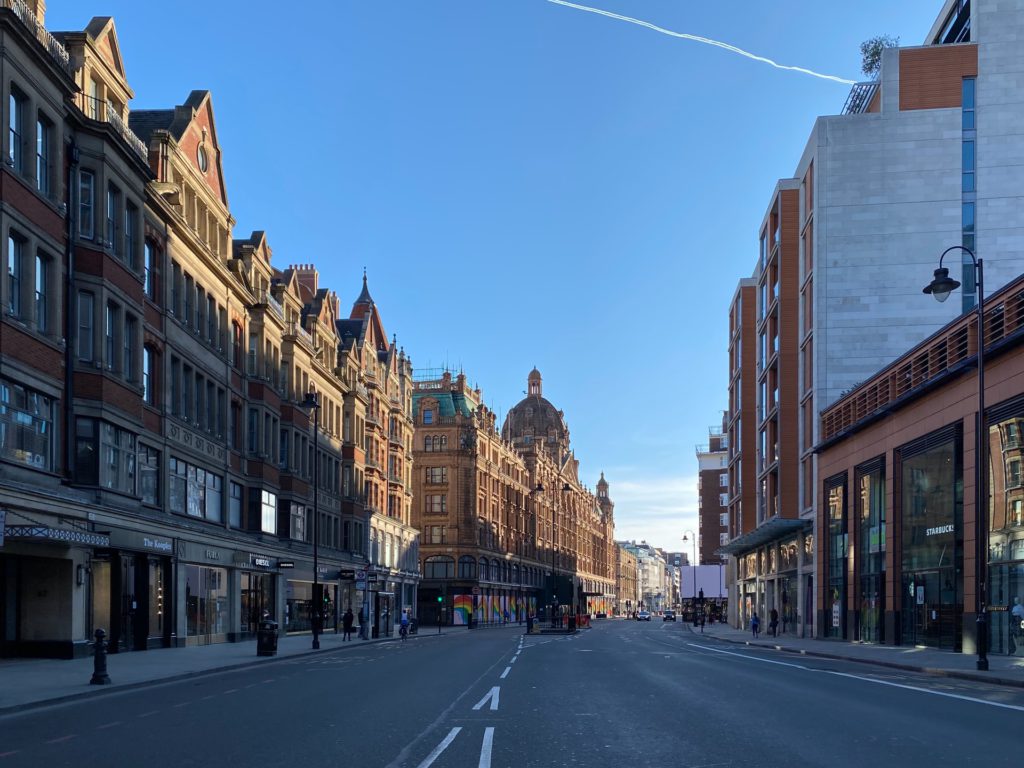 ---
One of London's most sought-after areas, Knightsbridge offers a plethora of boutiques and historical landmarks alike.
Knightsbridge sounds very regal indeed; it lives up to its lavish-sounding name and then some. It's considered one of London's most prestigious districts, having been home to poets, actors, politicians and even meteorologists!
PROPERTIES AND PRICES
TO BUY: Knightsbridge is an affluent area in a star-studded part of London. You can nab a studio apartment or one-bedroom flat for around the £300,000 – £450,000 mark though prices can climb to the millions. Especially the closer you get to Harrods!
TO RENT: Renting in this district may be considerably more expensive than in other parts of London, even Shoreditch for example. For a studio apartment, prices usually begin at £1,500 per month excluding bills. One-bedroom flats start slightly higher, more like £2,000 per month, though again these can shoot into the millions location dependent.
TO STAY: Typically, luxury serviced apartments in Knightsbridge and the surrounding area start at around £100 per night. You can browse through some of our available properties here.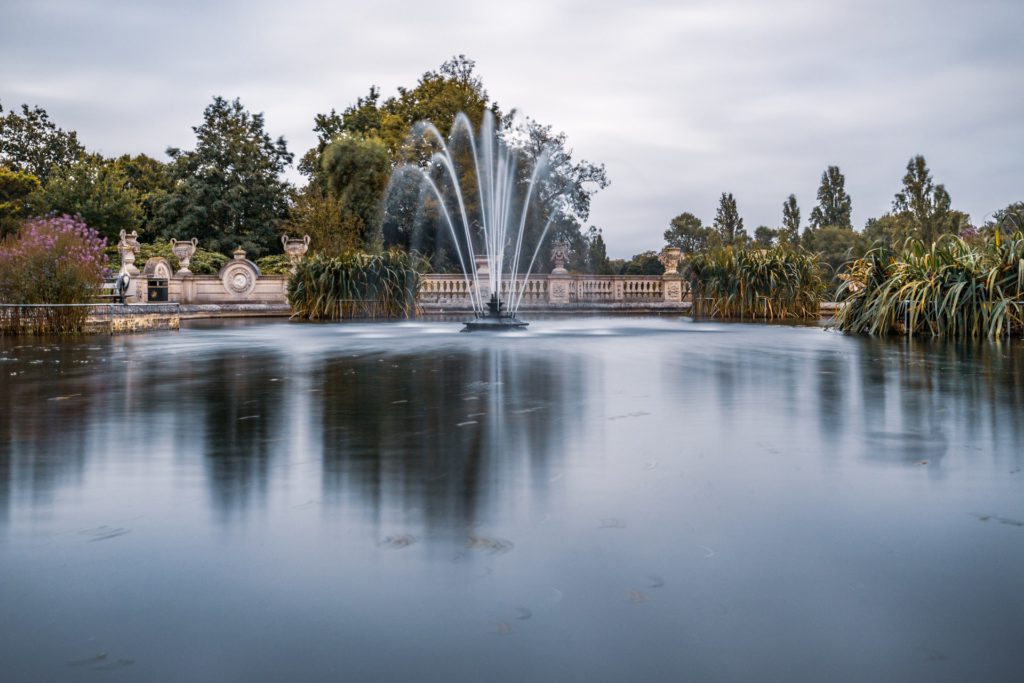 GREEN SPACES
Knightsbridge actually benefits from being almost directly next to Hyde Park. You may have already heard this name but if you haven't: Hyde Park is one of London's most popular and well-loved parks and recreation areas. Festivals, celebratory events, concerts and gigs regularly occur here, making it certainly lively enough at times. Don't fret if you're a fan of peace and quiet though. Although ordinarily bustling, Hyde Park does have more than its fair share of tranquil moments.
You can traverse Hyde Park via bicycle, boat, good ol' fashioned walking or even by horseback. There are also various facilities where you can swim in The Serpentine. Not as spooky as it sounds: The Serpentine is a 40-acre lake that was created way back in 1730! If you'd rather rest than swim laps, cosy up at one of the waterside cafes with a cappuccino and a good book. Or better yet, a good pal.
Another, perhaps more prestige, park nearby Knightsbridge is Ennismore Gardens. This is more Victorian-era in aesthetic. It's bordered by wrought iron fencing and fine townhouses peer over the trees. Ennismore Gardens certainly seems to be more of an area to take five and relax. As Knightsbridge is so central in London, you may have to travel a little outwards to find more bounteous leafy sights. Despite this, the small slices of nature you can find are lovely enough in themselves.
THINGS TO DO
As mentioned, Knightsbridge is an affluent and incredibly central district. Did you know that it counts as an attraction itself? There are so many high-end shops and historic sights that locals and tourists alike flock to its streets. We've already introduced you to just some of what Hyde Park has to offer, here's what else is in store in the area.
Harrods doubles as both a historical landmark and a luxury retail superstore. There are seven floors and over 330 departments, so even 'superstore' seems to be putting it lightly!
The Albert Memorial is a shrine to the late Prince Albert, who passed in 1861. This landmark is one of many historical attractions dotted around Knightsbridge.
Sloane Street is, you guessed it, an entire street of high-end shopping boutiques. Not only this, luxury restaurants offer al fresco dining along Sloane Street, and you can even find a number of hotels!
The Victoria & Albert Museum features historical and contemporary art from cultures and artists all over the world. There are regular guided tours available at the museum, fantastic for those of us who love to truly immerse ourselves in art and history both.
Knightsbridge has a bounteous wealth of eateries to choose from. Whether you're a fan of Japanese food with Benihana or Mediterranean food with Osteria Romana, we're sure you'll find something that tickles your fancy. We'd recommend The Tiffany Blue Box Cafe at Harrods for their cakes and indulgent breakfasts!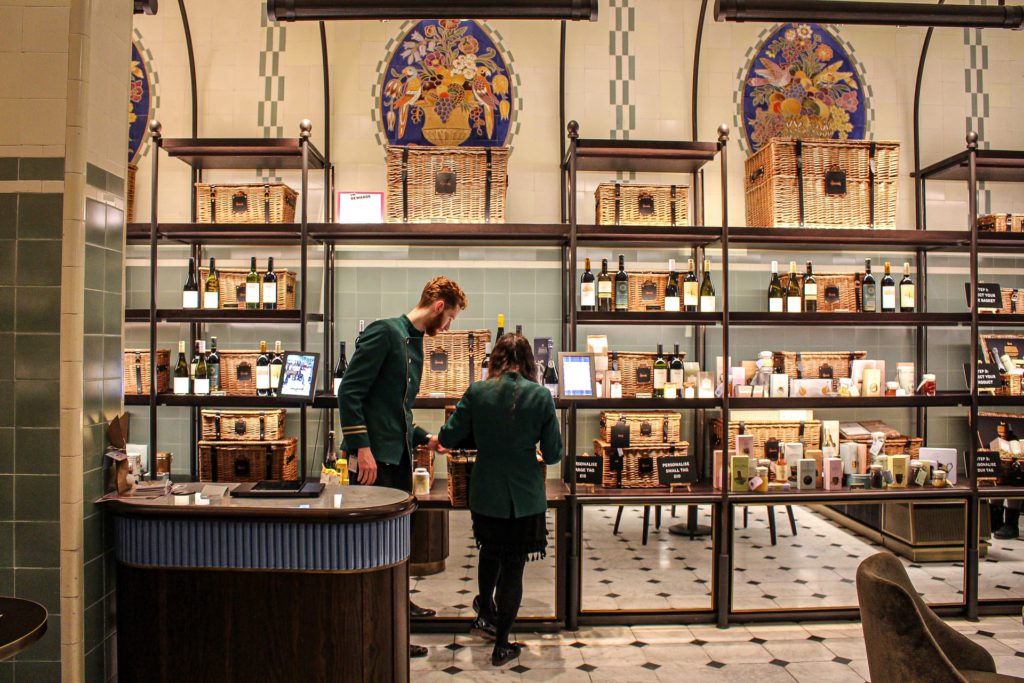 AMENITIES
Knightsbridge is certainly blessed in terms of local amenities. For starters, you'll never be short of places to shop. Whether you're after luxury fashion, accessories, meal ingredients or even day-to-day basics, Harrods will have you covered. Looking for something a little less high-end? No worries, you'll still find Tesco Expresses and Sainsbury stores nestled in the surrounding Victorian architecture.
There are a variety of luxury fitness clubs and gyms to be found in Knightsbridge. Including a selection of women-only gyms, and twenty-four-hour gyms. As far as shopping centres go, you're more likely to find streets lined with individual shops such as Roberto Cavalli or Dior. If you take a fifteen-minute walk, you can find the Duke Of York Square, a decently sized shopping hub with a selection of boutiques and restaurants.
TRAVEL
This district is in Central London. Therefore, it's very well connected by both tube, train, car and even by foot or bicycle. Knightsbridge is in Travelcard Zone 1, the station itself is located on the Piccadilly line between South Kensington and Hyde Park Corner. You can reach anywhere from Notting Hill to Camden Town Station in under twenty minutes.
Knightsbridge Car Park is your best bet for parking; that, or parking along Kinnerton Street. Black cabs frequent the streets but Uber and Bolt are also available should you prefer those. The real magic of Knightsbridge is that because it's such a hub of history and famous landmarks, you can reach a variety of hotspots on foot. Oxford Street, Big Ben, Westminster Cathedral: all under half an hour away by foot or slightly shorter via bike.
EDUCATION
This district's affluence certainly extends to its local schools. As Knightsbridge is popular with families, educational opportunities are a-plenty here, so here we've rounded up some of the highest-rated recommendations.
Knightsbridge School
Hill House School
The Knightsbridge Kindergarten
More House School
Queen's Gate School
Imperial College London
Looking for somewhere outside of London itself? See our Accra area guide here
Featured image: Unsplash/John Cameron