The Clooper Guide To Hoxton
Posted on May 11, 2022
---
Hoxton's got jazzy vibes, cultural diversity, fantastic comedy clubs and gardens galore: what's not to love?
Taking into consideration the local markets, warm community and eclectic variety of venues: Hoxton makes for a fine place to live. For a week, a day, or even years.
PROPERTIES AND PRICES
TO BUY: Hoxton is quite close to Shoreditch, so the prices are in a similar ballpark. You can expect to pay anywhere from £115,00 – £2,000,000 for a property in Hoxton. Usually, apartments with single bedrooms have cheaper price tags, while properties in the millions are usually fantastically located with several bedrooms and available amenities.
TO RENT: Renting can be expensive in Hoxton; renting usually is in London! £850 is around the starting price for a single occupation apartment. You can generally nab some flat-shares for a lesser price, though Hoxton isn't too much of a student area, so this is less common than in say, Cambridge.
TO STAY: Typically, luxury serviced apartments in Hoxton and the surrounding area start at around £100 per night. You can browse through some of our available properties here.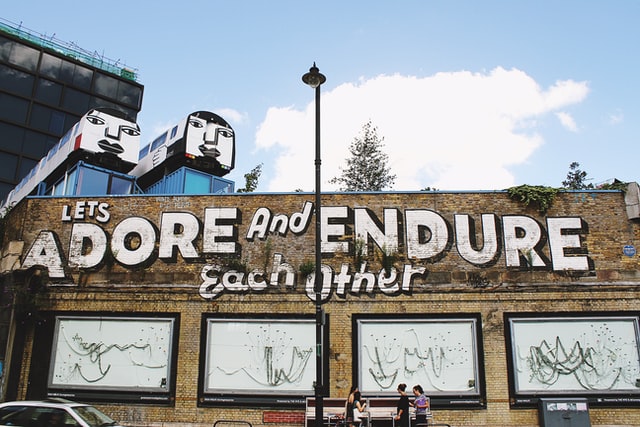 GREEN SPACES
Hoxton Square is definitely one of the better-known areas of Hoxton. Many flock here daily, simply to enjoy their lunch! There is lots of space so you may sit, or wander, relatively undisturbed if you wish. Hoxton Square isn't a park that's catered to children in the way of play areas, mind. However, there are plenty of artistic structures, benches to rest on, and shade to find in the sunnier months. Locals are praised for being super friendly in this area specifically. It's popular with dog walkers and groups of friends, particularly. Finally, Hoxton Square is ringed by restaurants and bars. They stop serving if you're seated outside past 10pm, so make sure to get there and grab a seat if you're wanting to stick around after a day of fun in the sun!
Shoreditch Park is a very flat and open park, making it very accessible. There is a playing field and various tennis courts available, too! Much like Hoxton Square, this park is popular with dog walkers, and has a local favourite cafe nearby should you need any refreshments. The Regents Canal isn't too far, either, so you can end your day with a stroll along the water if you so fancy.
The Hoxton Trust is a ''lovely little garden full of charm'', and we're inclined to agree simply from the photographs! This is a much smaller park than the aforementioned; Hoxton Trust is indeed more of a community garden. It's not open for everyone, only locals and customers of the local pubs, so we've heard. It seems a nice way to keep a garden private without being overly exclusionary. In the Hoxton Trust, there are many finely preened flower beds and shrubberies. The entire area is very aesthetically pleasing. A pleasant slice of peace in bustling Hoxton, indeed.
THINGS TO DO
Hoxton is a hub of culture and diversity. There are many different, charming individuals living there, drawn by the fantastic array of activities and amenities available. Here are just a few fun things to do in Hoxton. Whether you're visiting or planning for a local weekend of frivolity!
The Victoria Miro Gallery is, simply put, an art gallery. Though it can often seem so much more. Victoria Miro displays the artwork of established and emerging artists both. From all over the world, no less! See more about their current exhibitions here.
The Rooftop Film Club speaks for itself. There are delicious food options, and fantastic drinks available. Bonus: all can be enjoyed under the stars. The Rooftop Film Club aims to bring back some of the magic of the drive-in cinema. According to reviews, it does all that and more.
The Columbia Road Flower Market is only open on Sundays, but it's well worth the visit. You can find a delightful array of plants and flowers, for very generous prices.
The Queen of Hoxton lives up to its name. This fan favourite cocktail bar hosts dance DJs, live music and even sometimes a roof garden barbeque.
Finally, the City Comedy Club is a fantastic venue for a 'date night of laughs.' They also have a particularly cheap happy hour. Which, you may know, is a rare find around Hoxton and Shoreditch!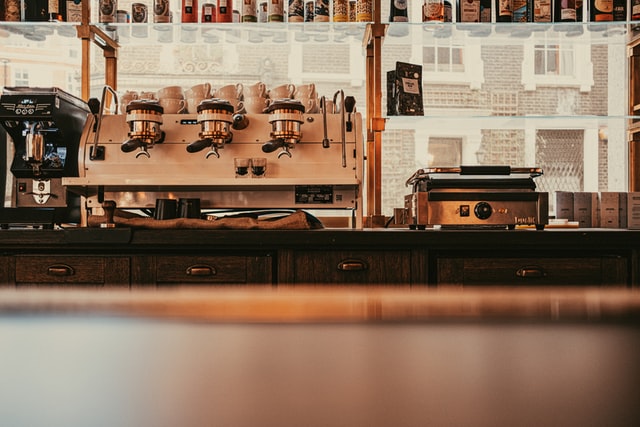 AMENITIES
Hoxton is a great place to live for a variety of reasons. One of those reasons is just how many amenities are available in and around the area. For one, Hoxton is brilliantly located. There are a variety of stations nearby: Hoxton, Haggerston, Shoreditch High Street, Angel and Liverpool Street. Though you won't have to go far in search of something to do, or for your local grocery shop.
Hoxton benefits from a variety of supermarkets. Iceland, Tesco Express, Londis' and Sainsburys. As well as this, a variety of corner shops line the streets. Due to Hoxtons cultural diversity, there are also a wide array of supermarkets selling ingredients used for different cultural foods. There are a variety of supermarkets that have a selection of Polish, Japanese and Romanian ingredients, for example.
Additionally, you can find clothing stores, homeware stores, Poundlands, and even Hoxton Street Market, the oldest street market in Hackney! There isn't an overabundance of mega shopping malls in this London locale, making it feel more personal, less commercialized. You'll also find many health food stores and vegan supermarkets and cafes in this area. As well as your gyms and yoga studios, of course!
SCHOOLS
Hoxton has its fair share of families in the local community. As such, you can find a decent amount of schools. Usually in the form of community schools or artistic colleges.
Some of the best recommendations are as follows:
Hoxton Garden Primary School
Thomas Fairchild Community School
Little Angels Schoolhouse
Shoreditch Park Primary School
Access Creative College London Shoreditch
If you're looking to live in an area more catered towards education, see our Cambridge area guide here.