The Clooper Guide To Accra
Posted on April 12, 2022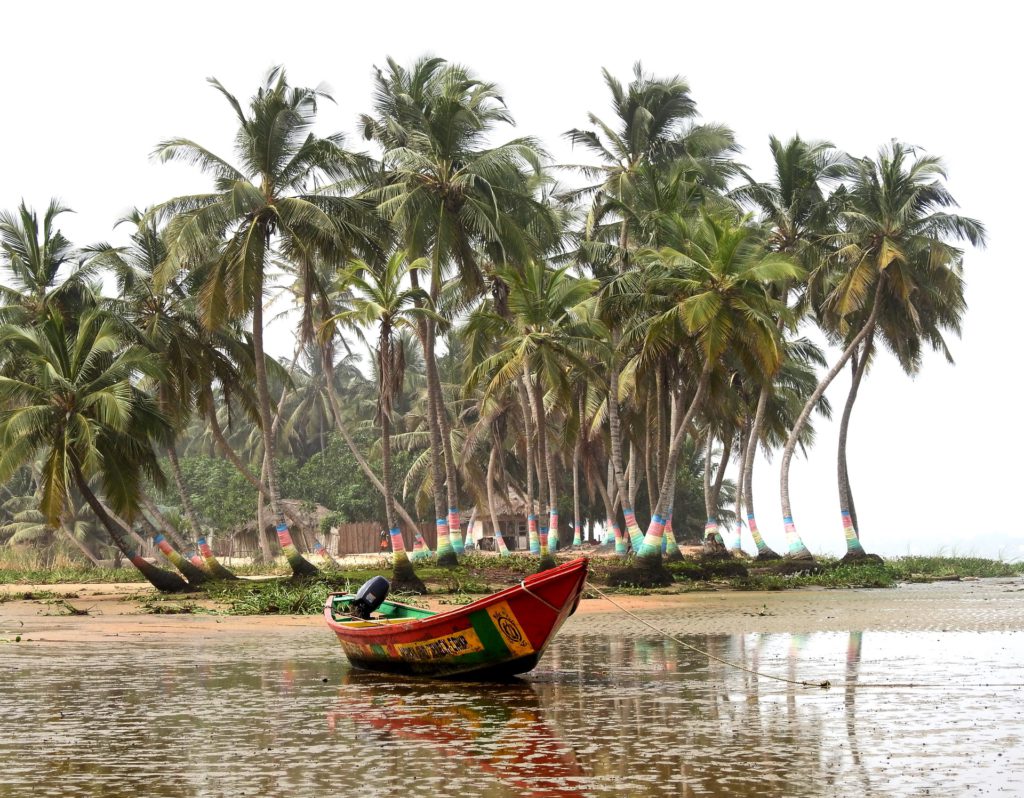 ---
Accra is Ghana's largest city, located on the southern coast of the Gulf of Guinea, and it is also the country's capital.
Accra is an incredibly lively city, vibrant both in scenery and in nightlife. You could experience a wonderful market, an afternoon spent sunbathing, and an evening of thrilling nightlife – all on the same day! 
PROPERTIES AND PRICES
TO BUY: In Ghana, the primary unit of currency is the Ghanaian Cedi. In Accra, prices vary from around GH₵496,209 (£50,000 ) up to as much as GH₵85,000,000 (£8,000,000 ) for apartments and homes of varying sizes.
TO RENT: It's common to see one bedroom homes for rent in Accra. These tend to start at an average of GH₵1,000 (£101) per month, or sometimes per day, depending on the exact location.
TO STAY: Typically, luxury serviced apartments in Accra and the surrounding area start at around £200 per night. You can browse through some of our available properties here.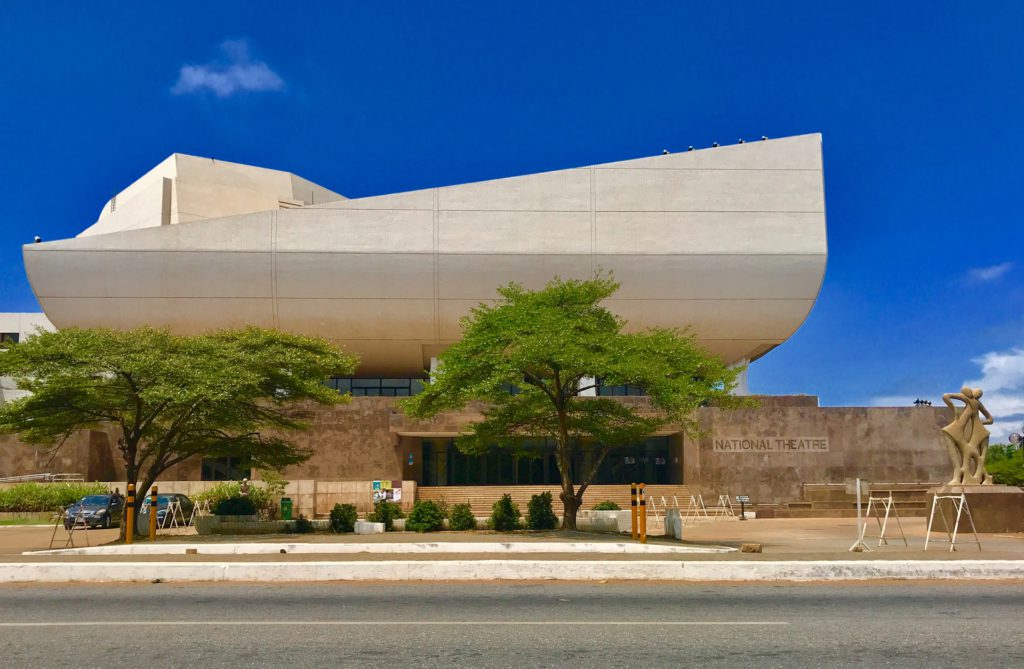 GREEN SPACES
Ghana is a beautiful country. It's no surprise that its capital city is equally beautiful. Accra has its fair share of parks and recreation grounds, for both children to play and adults to engage in sports alike.
Efua Sutherland Children's Park is, as the name may suggest, a park for children. Primarily, of course. This park sports 14.83 acres and is even located opposite The National Theatre, making it a perfect place to relax after catching a show. There aren't as many structures for children to play on, but there are regular events held in this space that are often catered towards children and families.
Mmofra Place is our second recommendation. Mmofra place also hosts a wide variety of events, though locals praise it for having the occasional restful moments in between all the activities. It's also heralded as a fantastic place to relax with family, due to its size and friendly community vibe. You can find swing sets, mini bridges and a treehouse in this park for the kids. There are even roofed spaces to hide under if it rains, which is always useful.
Finally, Legon Botanical Gardens & Playground is another fan favourite. You'll have to pay a very cheap entry fee, but it's more than worth it. You can host wedding shoots and other various photoshoots here – there's even a set price list available. There are also various activities available such as canopy walks, bike rides, fishing, rope courses and canoe rides.
THINGS TO DO
While of course there's plenty to do in Accras green spaces, this city is truly a wealth of exciting opportunities and events. We've narrowed down just a few for you.
Champs Sports Bar & Grill is one of Accra's best and local-favourite sports bars. They show a plethora of major sporting events and even include a menu of sports bar grub like burgers and wings.
Rockstone's Office is a brilliant venue to grab a cocktail and watch some live bands.
The Kwame Nkrumah Memorial Park & Mausoleum is dedicated to the first president of Ghana, Kwame Nkrumah. It is truly an unmissable experience. 
The National Museum of Ghana is another culturally important building. This museum details the cultural heritage of Ghana as well as various fine arts by Ghanaian artists.
Labadi Beach, aka La Pleasure Beach, is the busiest beach on Ghana's coast. There are lots of activities here, such as horse-riding and group sports, and there are various vendors wandering around selling artwork and other items. This isn't the best beach for relaxing as it's so busy – but it's certainly exciting!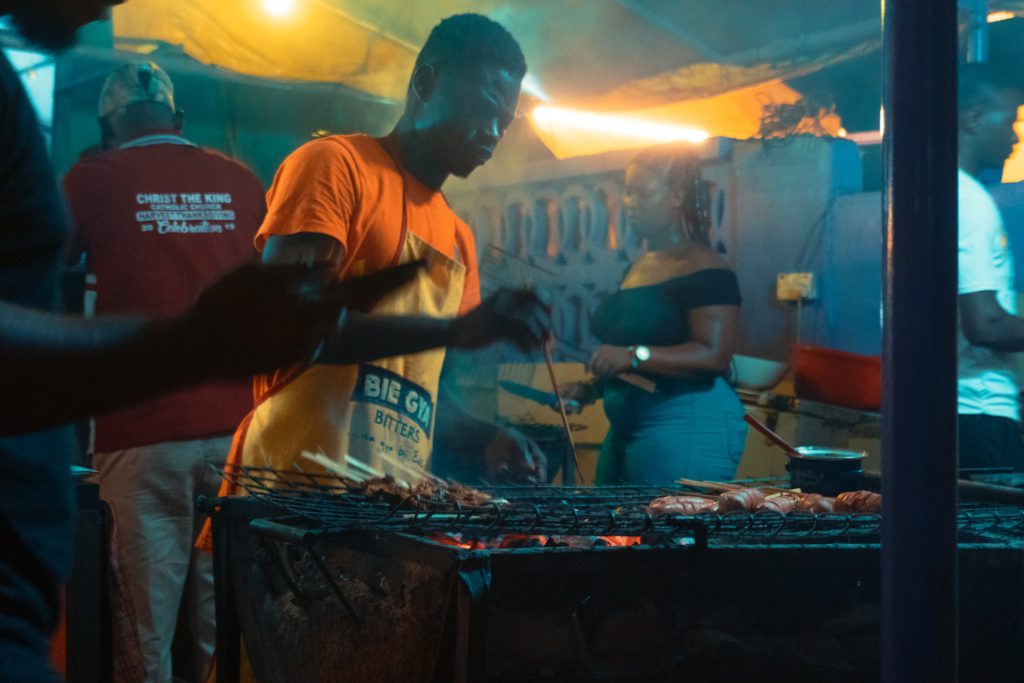 AMENITIES
Accra is a very large city, with a population full of friendly locals who aren't shy to help out a tourist. Or a new local! The community vibe in Accra, and indeed Ghana as a whole, is impeccable and incredibly welcoming.
If you're looking for places to relax, you won't have to look far. Accra has its fair share of beaches, both bustling and peaceful. Along these beaches are plenty of restaurants too: Accra is famous for its fantastic selection of food. The streets even often carry the delightful scents of local delicacies, so you won't run out of places to dine, that's for sure. Just follow your nose!
There are many supermarkets and grocery stores dotted around, for those of you who prefer a bit of home cooking. There is a Marina Store, a Shoprite Mall and even a Spar Supermarket. The Shoprite Accra Mall has all of your essentials: groceries, pharmacies, bakeries, delis, and even a cinema. The venue is wheelchair accessible and is praised for its lack of queues, even on Friday, its busiest day!
SCHOOLS
There are a wide variety of schools in and around Accra. Some are very exclusive and have a very high entry fee, while others are more for the community as a whole.
Ghana International School has students from many different cultures and backgrounds. It's praised as being 'one of, if not the best school in Ghana.' There is also the American International School which is regarded as 'excellent', and Lincoln Community School – which has similar high reviews.
Remember to research and plan accordingly before making any big decisions to move countries with children. Many international schools have certain entry requirements, so make sure you're well prepared!