The Clooper Guide To Whitechapel
Posted on November 2, 2021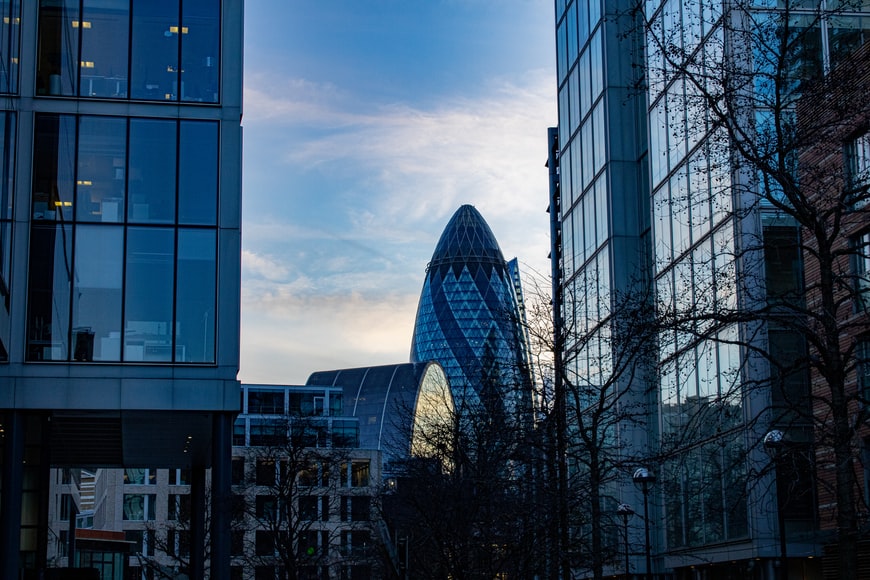 ---
Whitechapel is a historical hub of London, perfect for the history buffs among us, just watch out for the Ripper!
Made famous by the infamous Jack the Ripper, Whitechapel is a central London location with more going for it than people imagine. What's more, the Tower Hamlets council has a plan in place called The Whitechapel Vision, created to bring more job opportunities and prosperity to this district. They're on a mission to provide 3,500 new homes in the next three years, incorporate more open green spaces and install seven new public squares in the area. So it's only up from here!
DISCOVER THE RIPPER
Jack the Ripper is a name known by all. This terrifying tale of an individual terrorising Whitechapel and then escaping, seemingly into thin air, is a tale that has captured intrigue for many years. From attractions such as the London Dungeons adopting Jack as a character for their venue, to the Ripper experts that stalk the streets of Whitechapel.
'Ripper Tours' are tours by expert 'Ripperologists' who have studied the subject of the Ripper for years. They take you through the cobbled alleyways of Whitechapel, voices low and foreboding as they retell the haunting tale of Jack. Many 'Ripperologists' also write their own books, further cementing their knowledge and passion for one of the worlds greatest mysteries.
Find out about their own theories and compare your own. Share a cup of hot chocolate with a loved one as you patrol the spooky streets. Expand your knowledge, and test your crime-solving abilities, as you and your tour wonder: who really was Jack the Ripper?
HISTORICAL VENUES
The rich history of Whitechapel doesn't stop there. Multiple buildings in this area are old and full of tales, such as the Hoop and Grapes pub. This pub is one of the oldest pubs in London! There are however apparently still old-age tools installed around the pub, such as a 'listening tube' that connects the cellar to the bar. Another name for this tool would be a 'speaking tube'. These are the old devices people used to speak to one another from different levels of the house. They would also use to to eavesdrop on unsuspecting visitors. Creepy!
Whitechapel Gallery is also another well-known historical building. This gallery was founded to bring art to the people of east London and was founded in 1901. It has displayed art from the likes of Pablo Picasso, Jackson Pollock, Frida Khalo, and Lucian Freud. Not only this, the gallery is active in the community. Often they will put on events, such as careers weeks, lectures, childrens play events, and putting on various films and performances. You can find out more here.
Many of the available homes are Georgian era homes, also, whether sold as converted flat shares or as they are. They're accompanied by new flats and conversions, though it doesn't take away from their impressiveness, nor does it take from the 'old world' feel that can be found in Whitechapels streets.
LIFESTYLE & AMENITIES
Whitechapel community is a diverse one, with a large population of locals who speak very fondly of their home. One thing to note is the Whitechapel Road market. This market is a fan-favourite with the locals! They sell everything from fruits and vegetables, to clothes and jewellery. It is most famous for its produce, however, and many come here to find goods for their meals throughout the week.
As for amenities, there are your regular supermarkets abound. Sainsburys and Asda are the largest, though there are Tesco expresses and Co-ops available also. Walk to Mile End Road to find restaurants, notably chains such as Nando's, and multiple chicken shops. Yum! You'll also find a wide variety of pubs, serving fantastic quintessentially British pub grub. Double yum!
Living in Whitechapel, you'll also be a stone's throw to Brick Lane and the esteemed Spitalfields Market and Shoreditch. If you'd prefer to live even closer, we have a Shoreditch area guide available here.
TRAVEL
Whitechapel is a very well connected area. Whitechapel Station has connections to the District and Hammersmith & City Line, as well as the DLR to Canada Water. As well as this, Whitechapel is connected by bus routes to Oxford Circus, Paddington, Kings Cross and Baker Street. Shoreditch is in walking distance, as is Liverpool Street Station, where you can branch out to places such as Brighton and Colchester.