The Clooper Guide To Brockenhurst
Posted on January 13, 2022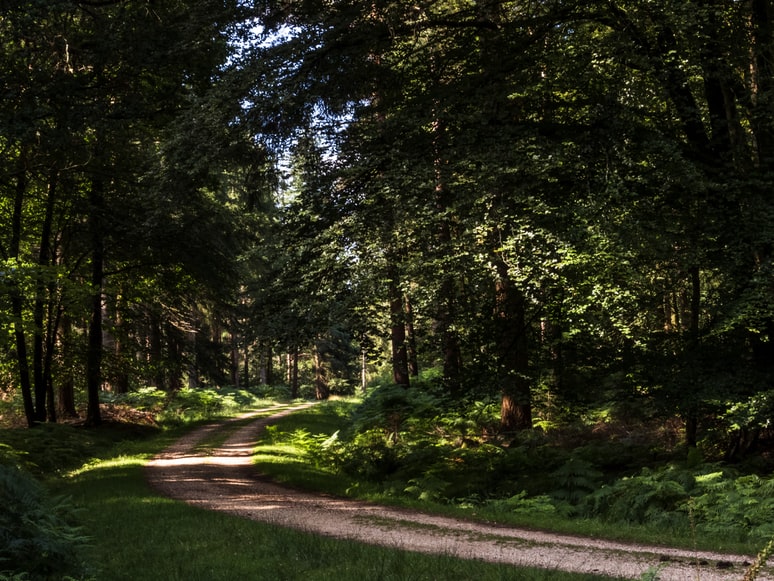 ---
As the new year unfolds, many of us are embarking on new adventures. Could yours bring you to Brockenhurst?
As Clooper expands, we're also expanding our area guides. After all, not everyone will find their forever home in London, so let's turn our attention to just outside of London. Brockenhurst, often called "Britain's Most Beautiful Place to Live" is a brilliant starting point.
The most populated village within the New Forest in Hampshire, Brockenhurst is a hub for holidayers and home-seekers alike. With peaceful roaming wildlife, lush environments, and a thriving community, it's easy to see why.
PROPERTIES
The homes of Brockenhurst are surrounded entirely by forest. Particularly, the New Forest. We've covered places before that are leafy, like Blackheath, but nothing quite like this.
Properties range from rustic red brick homes to newer, more modern flats. There are house shares available and a surprisingly youthful community. Many think of retirees when they think of Brockenhurst, though that's not necessarily the entire community! You can find a room for as little as £300 a month, often with bills included. This may explain the appeal for younger students, as saving on rent can help them focus funds on their education and future.
Larger houses start at around the £1,200 mark, and you can net a two-bedroom flat for as little as £950. Brockenhurst definitely benefits from being an outside-London location in terms of pricing.
GREENERY
Brockenhurst is esteemed for its cycling routes. Being fully encircled by the New Forest comes in handy! You can navigate the forest by bike much easier than by car, the same goes for walking. There are also many paths branching out from Brockenhurst through the New Forest. They range from being sheltered by woodland to opening up into wide-open fields. Keep an eye out for donkeys, ponies and pigs on your travel! This village is frequented by furry friends, and the locale surrounding it also.
There are also opportunities to go horse riding along these paths. Trekking and hiking are also possible, there are multiple areas to play sports and various sports venues. Brockenhurst Manor Golf Club, close to Lymington, is a local and holidayer favourite. It offers open events, venue hire and membership alike.
If you visit the New Forest in the autumn time, you'll be able to experience the Pannage. We mentioned pigs earlier, and this is what they're known for! Every autumn, several hundred pigs are released into the woodland to eat various nuts on the forest floor. These nuts are poisonous to the ponies and cows that also frequent the New Forest. Even the animal community looks out for one another around here!
THINGS TO DO
Brockenhurst is quaint, but far from boring. The High Street alone is a lovely day out in itself, even with all of the fun outdoor activities around. You'll find an eclectic mix of your usual high street venues, like a post office and a greengrocer, among a hefty selection of independently owned stores, restaurants and entertainment venues. Even an art gallery!
While this village certainly isn't a party central, it does have its selection of pubs and clubs. More often pubs, as Brockenhurst is known for its cosy vibes. The Huntsman of Brockenhurst is among the best-rated, as well as the Escape Gin Bar and The Pig.
If you're a fan of cars, you'll love the Beaulieu National Motor Museum. When you've had your fill of the motor history, swing by the Beaulieu Palace house for a guided tour. Here, you can learn more about the Montagu family history — we're told it's quite the journey of twists and turns!
EDUCATION
Brock, as it is known to locals, has a decent selection of schools for its size. You can find a generous selection of mixed-gender schools. Not only this, Brock College is something that the village is also known for. A popular choice for school leavers and young adult students alike, you can find out more about their available courses here.
Still longing for London? Check out our other area guides here.