The Clooper Guide To Shepherds Bush
Posted on December 7, 2021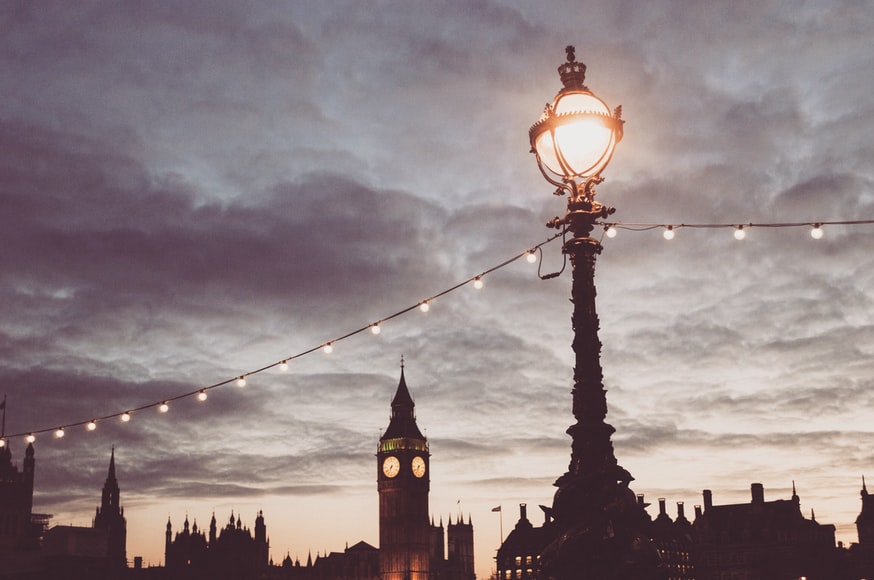 ---
With a relatively central location, fantastic tube links and a booming local market, Shepherds Bush is shaping up to be one of the places to be in London.
Shepherds Bush is a rugged & charming district, with a multicultural and bustling community. This area in Greater London has something for almost everyone: whether you're seeking a quiet, cosy living environment or a vibrant, lively setting in one of London up and coming 'it' places.
A DESIRABLE LOCATION
Shepherds Bush is located close by to Holland Park, Ladbroke Grove and White City. It is something of an urban village, conveniently nestled close to the heart of London, without losing its quirky townlet vibe. This location is ideal for those looking for an easy commute further into the city.
Shepherds Bush, or Shebu as it's sometimes called by locals, is also very well connected in terms of amenities. Music venues, a Westfield shopping centre, multiple food vendors and restaurants, a bustling Brewdog bar, and of course, the Bush Market.
THE MARKET AND MORE
We love a good market here at Clooper; our guides often cover areas with popular markets, such as Tooting. We especially love a market as rich in history and culture as Shepherds Bush Market.
This market has been going strong for 107 years! Any market that can hold strong for so long and be so well-loved is worth visiting in our opinion. Living in Shepherds Bush, you can visit as often you like.
The vendors and locals have fought hard to keep gentrification from blazing over their beloved market, and thus far their efforts haven't been in vain. Along this market, you can find:
Kitchen & Hardware supplies.
Watch & Clock repairs.
Local Butchers.
Various food stalls from varying cultures, some even offer cooking classes, like Delinas Ethiopian restauraunt and cooking class!
Independently owned grocery stores.
Fresh fruit & veg stalls.
Clothing and jewellery stalls.
And much more! You can keep up to date on what common stalls can be found at the market here.
AND THAT'S NOT ALL …
If you're not all shopped out after the market, there are even more bargains to be had! Westfield White City spans a whopping 43 acres and is actually known as Europes largest shopping centre. You'll definitely never be short on places to do your Christmas shopping! There are also fifty food outlets to sate your hunger as you peruse the many shops.
The Bush has its share of independently owned venues, too, if Westfield is a bit too glitzy for your tastes. There are many grassroots bars, cafes and restaurants to be found around this area. Mainly these are found along Goldhawk Road, Askew Road and Uxbridge Road.
As well as a very sizeable amount of shops to choose from, you can also find:
The 02 Shepherds Bush Empire and Bush Hall are both theatres in the Bush. As well as this, there is a Vue Cinema and a cinema inside Westfield. This area is certainly kind to its movie-loving-locals!
Sports pitches, venues, and gyms, including a Playfootball and a Tennis club.
The K West Hotel & Spa, which is a local celebrity haunt!
For those looking for a greener area, this district does have its fair share of lovely parks. The Green is an eight-acre park space nestled within trees, shops, and the nearby Hammersmith Park. In The Green you can find many natural beauties, such as a waterfall and even a Japanese garden feature. Another park is Wormholt Park, which has actually been awarded a green flag status, meaning it is of a very high standard regarding upkeep and available facilities. You can also catch a train to Hammersmith to visit Furnivall, Holland Park and Notting Hill, where you can find Avondale park and Ladbroke Square Garden.
AN INCLUSIVE COMMUNITY
Despite its commuter appeal, there is more than enough room for families in Shebu. Young families would benefit well from the amount of green space around, for one. The schools in the area generally net a score of 'outstanding' or 'good' from Ofsted, also. There are a variety of comprehensive and private schools to choose from on top of this. Additionally:
Shepherds Bush is very centrally located, meaning Londons many amenities are almost at your door.
The nearby Westfields also hosts a variety of childrens activities. There is also an amusement centre by the name of KidZania to keep your little ones entertained while you shop.
There's even an Escape Room on Uxbridge Road, so you and yours can bond and test your problem-solving skills on a weekend!
Many cafes and restaurants are child-friendly and accomodating for families.
TRAVEL LINKS
This district is fantastically connected. You can take your pick of tubes or overground stations that can take you anywhere from Soho to Kings Cross. You can even catch a train to Milton Keynes if you're so inclined! There are also multiple bus routes that can take you anywhere from Camden Town, to Notting Hill Gate, to White City Station.