The Clooper Guide To Edinburgh Old Town
Posted on February 7, 2022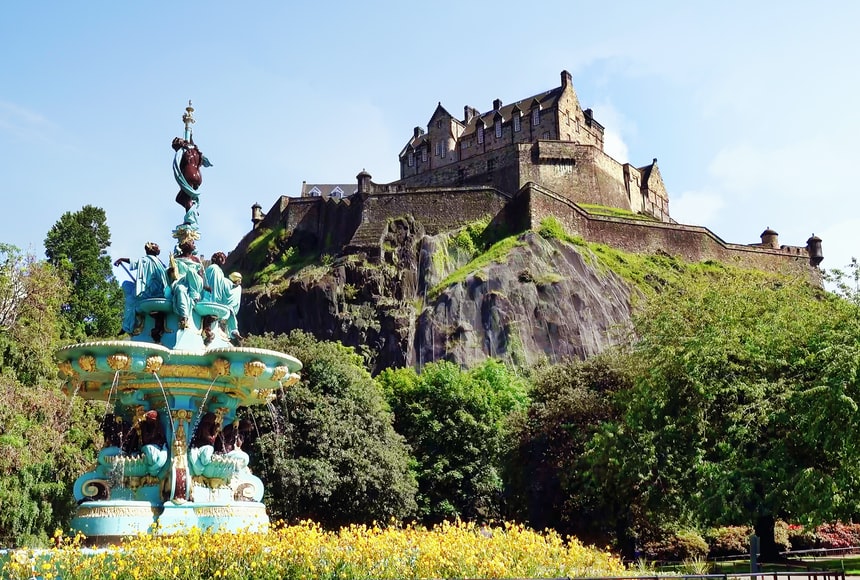 ---
We've introduced you to the New Town, now what spirits and spectres could await you in Edinburgh Old Town?
Where do we start? Edinburgh Old Town is dubbed the historic heart of the city. You'll find everything here, from a castle atop an extinct volcano to a cosy Scotch whisky experience. Locals are bright and friendly, the food is glorious, and the air is, — well, a bit nippy sometimes. All the more bracing for that trek to Edinburgh Castle, we say!
PROPERTIES AND PRICES
TO BUY: Prices range anywhere from £20,000 for a small two-bedroom apartment to £150,000 + for a larger two-bedroom apartment, or house, located more centrally. Apartments are more popular in Old Town, but you can find two or even three-bedroom homes on a larger scale.
TO RENT: Renting in Old Town is popular, and therefore a touch more expensive than in other areas in Edinburgh. You can net a monthly rent of around £850-£1,000 for a single bedroom apartment. It'll be nothing to turn your nose up at, either. Edinburgh Old Town is home to many pretty places to rest your feet at the end of a long day.
TO STAY: Similarly to renting long term, short-term stays tend to start at around six hundred or seven hundred per month. You can find properties with up to three bedrooms for this price! So it may benefit you to buddy up with someone that you know. In a COVID-19 secure way, of course.
GREEN SPACES
Edinburgh Old Town shares almost all of its green spaces with New Town, as the two are so entangled. It's also very admittedly industrial the deeper into the city you go. You can, however, glance out upon the Castle at any time, and its bountiful green surroundings. You can also find your way to Grannies Green.
Grannies Green is two things. First, a park. Secondly, a delightfully Scottish name for a park. Grannies Green earns five stars across the board from locals. For its stunning views, relaxing atmosphere and, we're willing to bet, endearing name.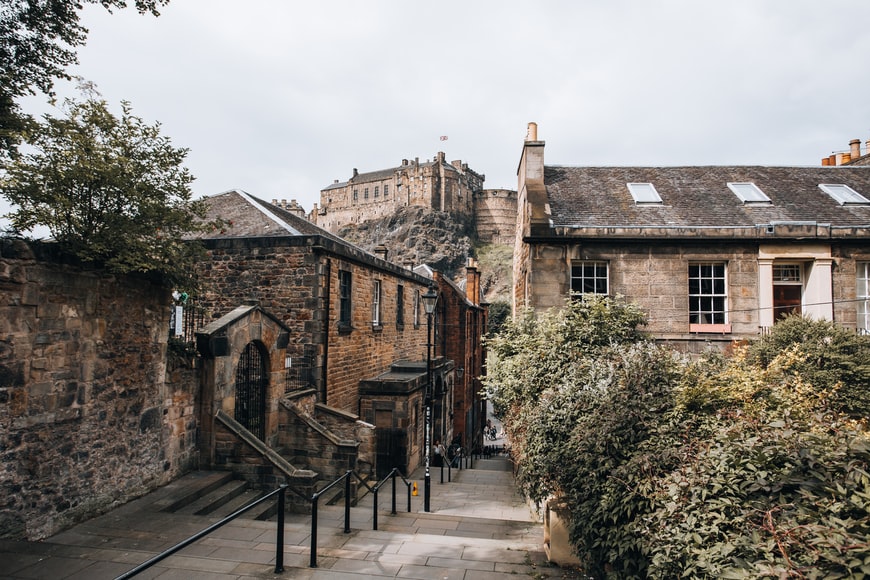 THINGS TO DO
What isn't there to do? Comic book stores, independently owned coffee shops (with scandalous names, you'll know when you see it!) and more, oh my! Edinburgh Old Town is bustling with activity and excitement. The best part? The diversity of venues available. Here are some of our favourites.
Camera Obscura & World of Illusions. This tourist attraction offers a wander through a world of optical illusions. We won't spoil it too much. This is truly a magical moment you need to experience for yourself.
The Scotch Whisky Experience. Conveniently close to Edinburgh Castle, you can nab a whisky tour or tutoring session here. Learn all about the history of Whisky and kick your feet up at the Amber Restaurant afterward to enjoy a dinner with your bevy. Yum!
The Real Mary Kings Close. As we stated in our New Town guide, Edinburgh is known for its spooky ghosts. As such an iconic historical city, it's bound to be haunted by something. Maybe you'll discover something on a tour of "The Real Mary Kings Close." This area is shrouded in myths and mystery. What will you unveil on your walk around the Close?
Edinburgh Castle. The best 'till last. Edinburgh Castle is home to the National War Museum, the Honours of Scotland, and thousands of years of history. There are also frequent seasonal events and tours, so plan accordingly!
AMENITIES
It's all well and good going for a whisky tour as a treat, but you'll be needing a fine meal to line that stomach. If you're holidaying, a restaurant will serve its purpose. You can find many in Old Town, especially along the main streets.
However, if you're looking to live there, you'll need your basics. Your meal deals and your microwave meals and your ingredients. Old Town boasts a Sainsburys, a Tesco Express, numerous independently owned grocery stores and even an M&S. There are also Co-ops and Costcutters scattered around. You've even got a farmers market, occasional flea markets, and the Waverly Mall.
Old Town also has a PureGym, a JD Gyms and a Nuffield Health with an indoor pool and a sauna. You can also find yoga and meditation venues. Not all castles and spirits, after all!
SCHOOLS
Due to Old Towns size and popularity, there aren't many schools sitting in the middle of it. You'll have to go looking a little outside of the city centre, but it's worth it.
There are mixed schools, single-sex schools, the Royal Scottish Academy, several colleges ( including art colleges ) to be found in Edinburgh. Most, if not all, receive a 'good' or 'outstanding' Ofsted rating. They may be a bit of a commute away though, which is understandable. Edinburgh Old Town & New Town tend to be very popular with younger students, holidaying families, or working professionals.