The Clooper Guide To Charing Cross
Posted on October 28, 2021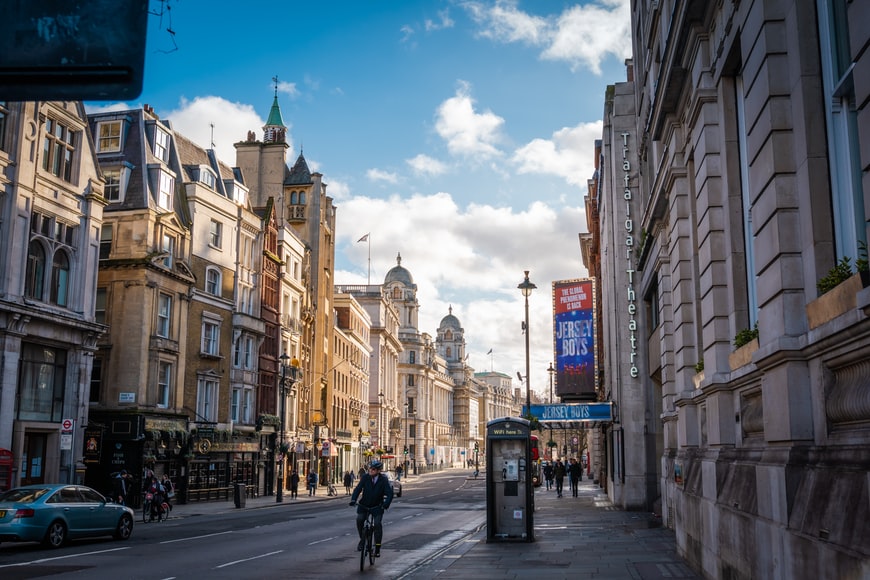 ---
If you're after a central location, it doesn't get much more central than Charing Cross!
Charing Cross is a decadent, affluent district coveted by many. With fantastic tube links, iconic London attractions all around and a vibrant community, Charing Cross is a real treat for those of us who love city living.
A CENTRAL LOCATION
Charing Cross has been literally referred to as the 'centre of London', dating even back to the 19th Century. Many use it as a central travel point and have done for centuries. Covent Garden, Trafalgar Square, Westminster, West End, Holborn and the Strand are literally just some of the locations surrounding you in Charing Cross. If you work in London, there really aren't many other better locations for commuting.
This area is more of a junction than a district, where six routes meet and cross, these routes leading to Trafalgar Square, the Strand, Whitehall, Charing Cross Road, Northumberland Avenue and the Mall. Due to this location, many often buy to rent here, so it may be an area worth considering if you're looking to expand your property empire.
AVAILABLE PROPERTY
Charing Cross isn't cheap. With this said, it's probably not a good starter home for this reason. Though the waiting and saving would definitely be worth it! Charing Cross sports a range of period homes, with some converted into flats, or otherwise, there are new builds to choose from. You can land a single bedroom for around the £2,000 mark. This not only nets you a home, but a prime location in London, and even in some homes: a concierge.
If you're looking for a room or a flatshare, you can find some nearby for under £1,000. Many residents here rent out their loft or spare rooms, granting the opportunity for cheaper rent in this fantastically placed area. Its bustling environment means many supermarkets have set up in and around the area, also, so you'll not have to walk far for your groceries!
SO MANY FUN THINGS TO DO
So many! Charing Cross is a stone's throw from multiple of Londons most prime areas. Even those that are a little further are a meagre few minutes on the tube. There's so much to do, in fact, we had trouble narrowing it down to the best. So, here are just some of the amazing things you can do in and around this area:
Take a short walk to Covent Garden to have a drink and watch some street performers at the Punch & Judy, eat some quality food, take a walk around the fancy shops or simply marvel at the stunning architecture.
The West End is quite literally at your doorstep. Simply take a ten minute stroll and you can take your pick of the many shows and productions in this iconic London locale.
Chinatown. Rich in culture, this famous walk of London is another that's just adjacent to Charing Cross Road. Soak in the Chinese culture, history and cuisine, shop around for a while, then enjoy a drink in the vibrant lights as the sun sets and the street performers begin to appear.
The National Gallery and the National Portrait Gallery are also a stones throw, so you can get your fill of beautiful and historical art.
Charing Cross itself is rich in fine restauraunts, including even a Gordon Ramsey burger place!
TRANSPORT
Charing Cross is in the congestion charge zone, but the good news is, everything so close you'll scarcely need a car. You can walk or tube most journeys. Charing Cross station is in Zone 1 and has lines that lead out to all corners of Central London, and Charing Cross Road is adjacent to multiple walking routes to various places such as the West End, Leicester Square and Covent Garden.
Looking for a place a little greener? Check out our Maida Vale Area Guide, here.