Business Travel
Three Reasons You Should Stay in a New York Serviced Apartment
---
Posted on April 17, 2023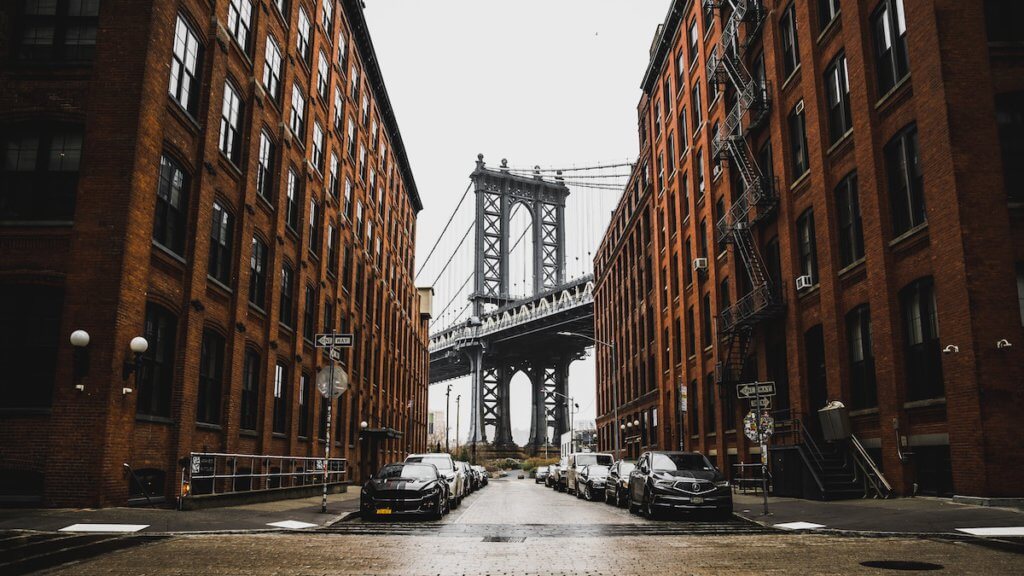 "The Big Apple" is one of the most vibrant cities in the world – for both business and pleasure. For travellers booking a long stay in New York City, serviced apartments offer a great alternative to traditional hotel rooms. They can provide that "home away from home" feeling and give you a sense of the local flavour in a much more meaningful way. And this is true whether you're travelling for work or holiday!
Not only do serviced apartments provide more space and privacy than hotels, but they also come with many other benefits that make them an attractive option. Let's take a look at some of the advantages of serviced apartments:
They come with loads of creature comforts
They're cost-effective
They offer flexibility for short and long-term stays
Let's dig into these three advantages a bit more…
Creature Comforts in New York Serviced Apartments
Serviced apartments provide much greater comfort and privacy than hotel rooms do. In New York, where everything is crammed and cluttered, serviced apartments can give you a lot of space. You can find, at much better prices, studios to multi-room apartments with everything you need.
In addition to having separate bedrooms and bathrooms, many serviced apartments also have fully-equipped kitchens. They'll have all the necessary appliances so you can cook meals like at home. Not to mention that you can do your own laundry with the provided washer and dryer – though not all apartments offer this. With all that space and the freedom to live as you like, serviced apartments are a no-brainer.
Other amenities might include:
Laundry and cleaning services
Dishwasher
Ironing and dry cleaning
WiFi and TV
Pool and fitness area
Cost Effectiveness
We've talked about how serviced apartments are your home away from home – but that's not usually what's on your mind with long-term business trips. We know that cost is probably the biggest factor when deciding where to stay.
The good news is, you can expect to save on average 20 percent on serviced apartment stays over hotels, according to the Association of Serviced Apartment Providers. This rate is based on stays of a month or more, however. In New York City, the average cost per night in a serviced apartment is $250.
Here's more good news: you don't pay for everything in a serviced apartment. It's not like a full let, where you have to pay for gas, electricity, and WiFi. Those are included in the rate. WiFi is a huge benefit to business travellers as most hotels require that you pay. This is great for keeping in touch with friends and family as well as working in the serviced apartment.
Flexibility
Another major benefit of staying in a serviced apartment is flexibility. Many serviced apartment companies allow you to book for as little as one night or up to several months depending on your needs. As we mentioned, your rates will be better the longer you stay. This makes them ideal for business trips or long vacations where you plan to stay in one place for a while.
As an example, one of Clooper's very own investment banking clients needed a long-term stay while on a trip to Manhattan. We helped them book their stay at The Beekman Tower for four months at a rate that worked for their budget. Such a long stay in a hotel could end up being unaffordable or inconvenient for many. The entire process from start to finish was facilitated seamlessly by Clooper, all the client had to do was turn up and enjoy living at the property and in the end, the client gave us this feedback "You are the best!".
Serviced Apartments are the Obvious Choice for Business Travel
Whether you're traveling for business or pleasure, staying in a New York Serviced Apartment has many benefits over traditional hotels including cost-effectiveness, privacy and comfort, and flexibility in your length of stay.
New York is one of the greatest cities in the world, with endless options for food and culture – something to make time for even with a busy schedule. That said, you might also need an escape while you're there. A serviced apartment can be a quiet, and spacious, getaway if the traffic and crowds of people get too much.
Find a New York Serviced Apartment with Clooper!
Looking for a serviced apartment in New York City? Find the perfect place for your needs with Clooper! All of the accommodations are vetted for quality, safety, and value for money.
And it's super easy to book one. Just fill out this form with your name, contact details, and amount of nights you plan to stay, and we'll help you find your New York Serviced Apartment.