Business Travel
How Serviced Apartments Cater to The Rise of Bleisure Travel
---
Posted on August 9, 2023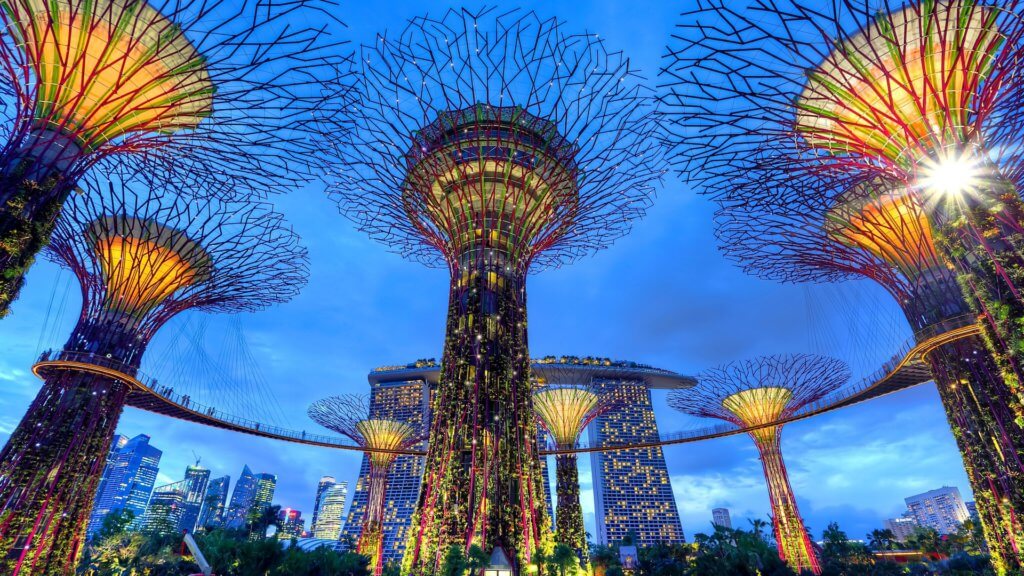 Key Summary
Bleisure travel, combining business and leisure activities, is growing; remote work trends and a desire for work-life balance fuel this movement.
Serviced apartments cater to bleisure travellers with their spaciousness, privacy, cost-effectiveness, prime locations, amenities, and flexibility.
Despite potential drawbacks like limited luxury or service variability, serviced apartments effectively meet the diverse needs of today's bleisure travellers.
What is Bleisure Travel?
Bleisure travel is an emerging trend in the tourism industry that combines business travel with leisure activities. The term bleisure is a blend of 'business' and 'leisure,' accurately depicting the amalgamation of work and recreation in this new style of travel.
This evolving trend caters to modern business travellers who aim to strike a balance between their professional commitments and personal enjoyment. With Travel Pulse reporting that around 89% of people plan to incorporate personal holiday time into their business trips, this trend certainly doesn't seem to be going anywhere fast!
The COVID-19 pandemic has significantly impacted the way people perceive work and travel with remote working trends allowing an expansion of the boundaries that the traditional office created, meaning an increase in flexibility for many. The rise of 'work from home' has inadvertently catalysed the trend of bleisure travel with Expedia, in their 2023 Traveller Index, reported that 28% of people plan to take a "flexcation" trip in the next 12 months.
What are the Benefits of Bleisure Travel? Pros & Cons
| | |
| --- | --- |
| Pros | Cons |
| Enhanced work-life balance | Blurred boundaries between work and leisure |
| Opportunity to explore new destinations | Potential for increased work stress |
| Cost-effective (combines work and holiday travel) | Might disrupt work-life balance if not managed effectively |
| Increased cultural engagement | Time zone differences may pose challenges |
Why are Serviced Apartments Perfectly Suited to Bleisure Travel?
The rise of bleisure travel has necessitated accommodations that can serve dual purposes – meeting the needs of work commitments and leisurely relaxation. Serviced apartments have risen to this occasion, presenting themselves as the perfect solution to cater to this unique blend of requirements. Here are the reasons why:
1. Ample Space
One of the most significant advantages of serviced apartments is their size. Traditional hotel rooms can feel cramped, especially for those planning an extended stay or travelling with family.
Serviced apartments, however, offer a more generous living area, usually including separate living, sleeping, and working spaces allowing guests to comfortably spread out, maintain regular routines, and separate their professional and personal activities.
2. Privacy
While hotels offer a range of services, they often come with constant interruptions from housekeeping or neighbouring guests.
In contrast, serviced apartments provide a peaceful, home-like environment. This privacy is highly beneficial for business travellers, as they can work uninterrupted, host meetings or calls, and relax without concern for disturbances.
3. Cost-effective
Serviced apartments often become more cost-effective than hotels when planning extended stays. They offer weekly or monthly rates, which can lead to significant savings compared to daily hotel rates.
In addition, the presence of fully equipped kitchens allows guests to cook their meals, which can be healthier, more personalisable, and cheaper than eating out every meal.
4. Prime Locations
Serviced apartments are often strategically located, in key towns and cities. These convenient locations give them a close proximity to business districts and ensure minimal commuting time for professional obligations.
Similarly, being close to city attractions, restaurants, shopping areas, and cultural landmarks enables guests to easily transition from work to leisure, making the most of their travel experience.
5. Amenities
Amenities in serviced apartments often exceed those found in standard hotel rooms. High-speed Wi-Fi ensures seamless virtual meetings, while a fully equipped kitchen enables guests to maintain their dietary routines, particularly beneficial for those with specific dietary requirements.
In-unit laundry facilities add another level of convenience, particularly for extended stays. Many serviced apartments also offer amenities like health clubs, pools, and meeting rooms, providing added value to the stay.
6. Flexibility
Serviced apartments offer greater flexibility than traditional hotels. Whether it's the freedom to host meetings, entertain guests, or have family stay over, serviced apartments usually have fewer restrictions. This flexibility is particularly advantageous to bleisure travellers who may have changing needs throughout their stay.
7. Comfort of Home
The design of serviced apartments typically provides a more homely feel than a standard hotel room. They often feature separate living areas, fully equipped kitchens, and all the appliances and utensils one would expect at home.
Homely amenities can greatly improve the comfort of the stay, making the transition between home and travel smoother, and helping travellers settle in and maintain their regular routines more easily.
8. Personalised Services
While offering the independence and privacy of a separate apartment, these accommodations often also provide hotel-like services, such as cleaning, maintenance, and concierge services. This combination offers a unique blend of independence and comfort, reducing the hassles of daily chores while still providing the space and privacy desired by bleisure travellers.
Pros & Cons of Serviced Apartments for Bleisure Travel
| | |
| --- | --- |
| Pros | Cons |
| Spacious living environment | Can feel less luxurious than a hotel |
| High level of privacy | Limited hotel-style services (e.g., room service, daily cleaning) |
| Cost-effective for extended stays | Costs can add up for short stays |
| Convenient location near business districts and attractions | Limited availability in some locations |
| Full range of home-style amenities | Varying standards across different providers |
Frequently Asked Questions
1. What is the difference between a workcation and bleisure?
A workcation is a blend of work and vacation where individuals carry out their work responsibilities while enjoying a change of scenery. Bleisure, on the other hand, typically involves business travel extended by a few days for leisure activities.
2. What does bleisure mean in tourism?
In tourism, bleisure signifies the combination of business and leisure travel. It allows travellers to engage in leisure activities in conjunction with their business trips, enhancing their travel experience.
3. What are the main differences between leisure and business travellers?
While leisure travellers prioritise relaxation and entertainment, business travellers often have work-related goals, however, the bleisure trend bridges this gap, enabling business travellers to incorporate leisure activities into their trips.
Conclusion
The trend of bleisure travel marks a shift in how individuals perceive business trips, blending professional responsibilities with personal enjoyment.
Serviced apartments, with their privacy, spaciousness, and convenient locations, have emerged as the perfect accommodation solution for this new breed of travellers.
Offering the comforts of home in conjunction with work-friendly environments means these accommodations cater effectively to the rise of bleisure travel, offering both business and leisure travellers a balanced and enriching travel experience.
If you would like to find the right serviced apartment for your bleisure travel needs, check out Clooper for exclusive member-only discounted rates and special deals..